Spring is in the air, days are getting longer, and you're probably starting to eye your frost-ravaged yard. March is a fickle month in Colorado, no doubt—but despite the on-again, off-again weather, it's the ideal time to begin thinking about revitalizing your landscape for the sunny months ahead. At Lifescape, we've got a smorgasbord of spring cleanup services to help take your property from winter gray to spring splendor. In fact, all of our outdoor service agreements include a spring cleanup plan to start the season. Here, property care division manager Matt Cloud offers a few ways our team can refresh, reinvigorate, and perk up your plants to take your outdoor space to the next level when the weather warms up.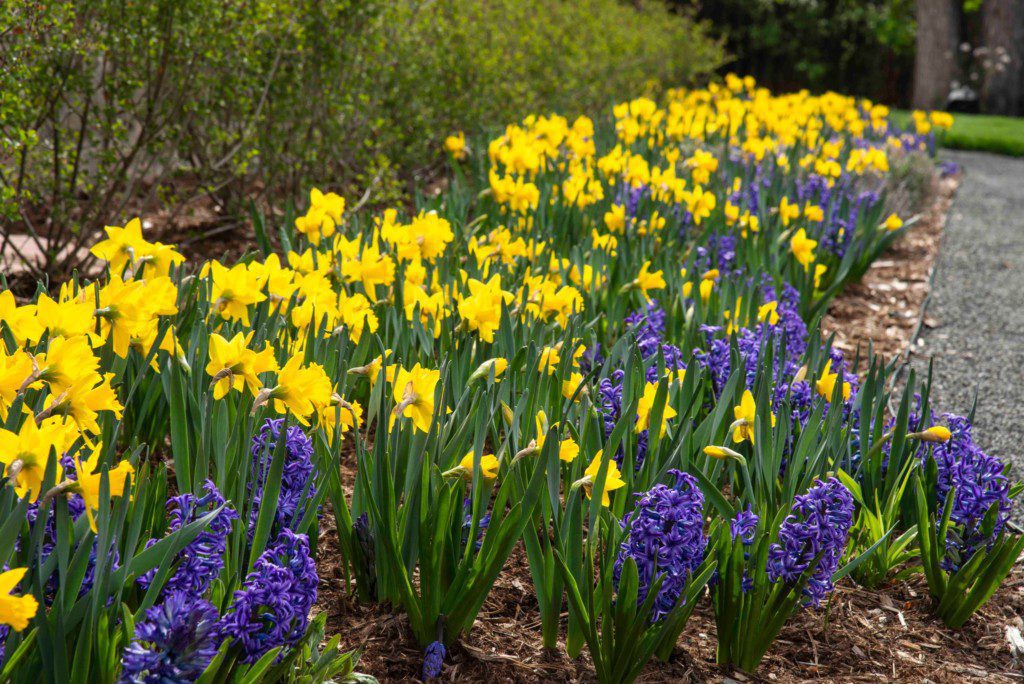 Mulch
Winter conditions and months of inactivity can render your mulch dull and flat. Come early spring, "If there's enough mulch present, we'll turn it over to get more color and cover the irrigation," Cloud says. "We recommend a full refresh every two to three years, depending on exposure to sun and wind, and what type of mulch is present."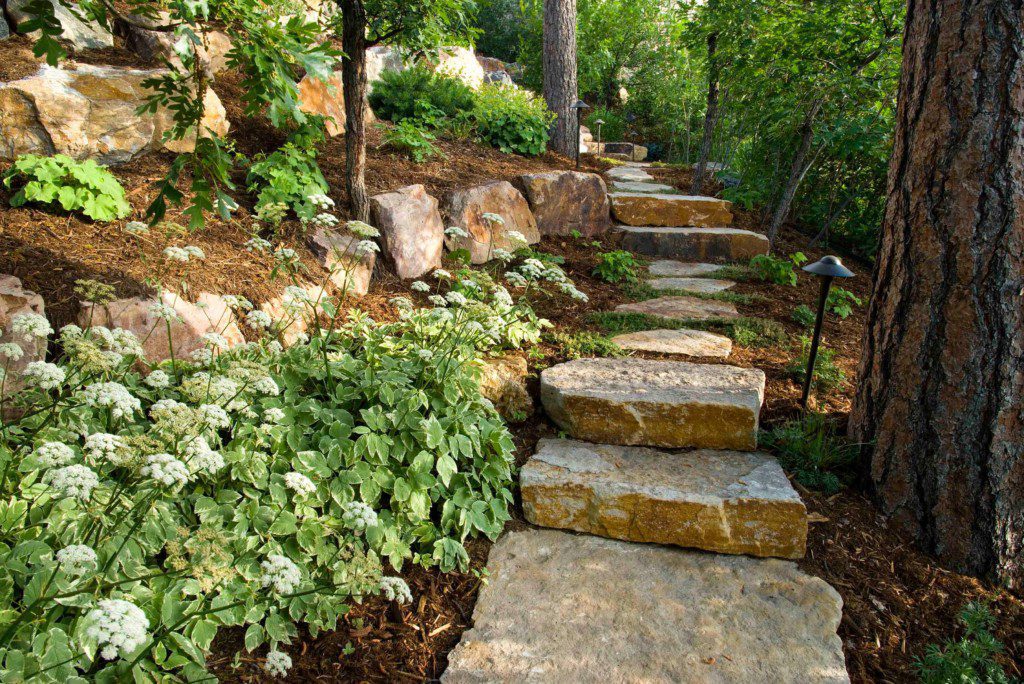 Grasses and Perennials 
Chances are, you've got some scraggly patches leftover from last season—those hangers-on you couldn't bring yourself to trim back in the fall. Detailing ornamental grasses and herbaceous perennials—the flowers that pop up to form the backbone of your garden color every growing season, but die back to the ground like clockwork every winter—is key to creating a blank canvas for new growth. It's a simple but methodical cleanup process of cutting back the plants to just above the crown, Cloud says, and removing the clippings.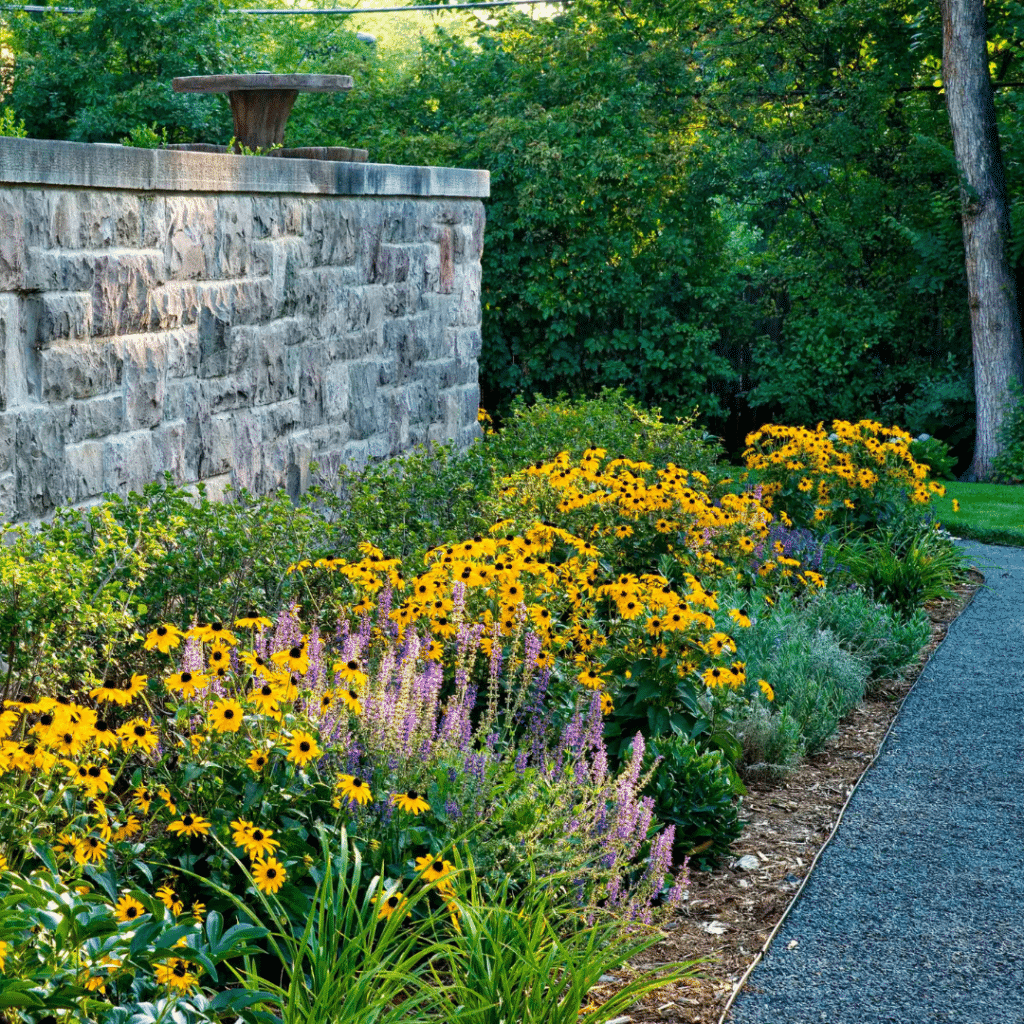 Trees and Shrubs
Structural pruning is the name of the game to maximize growth potential in your trees. Unlike the superficial shearing process that targets just the outer surface of a tree for shaping purposes, "structural pruning goes deeper in the plant to promote new targeted growth in the spring," Cloud says. Another way to think of it is "dormant pruning:" an aggressive inner thinning of competing branches just prior to the active growing season.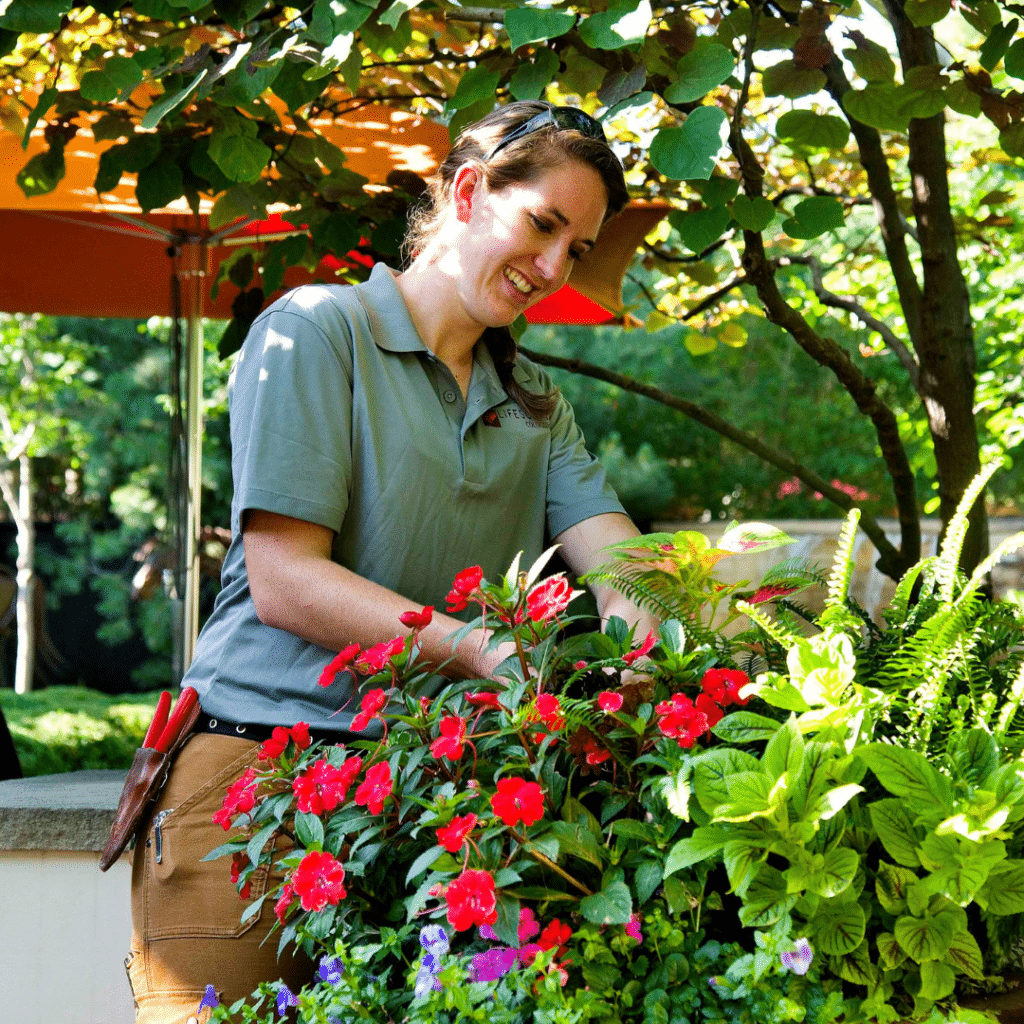 Soil
Applying a slow-release organic fertilizer around the drip-line of plants will fortify your growing environment by steadily sending a small number of nutrients into the soil over a long period of time. "We avoid synthetic or fast-release fertilizer because it's either not going to be present when the plants start to grow," Cloud says, "or will push growth too quickly."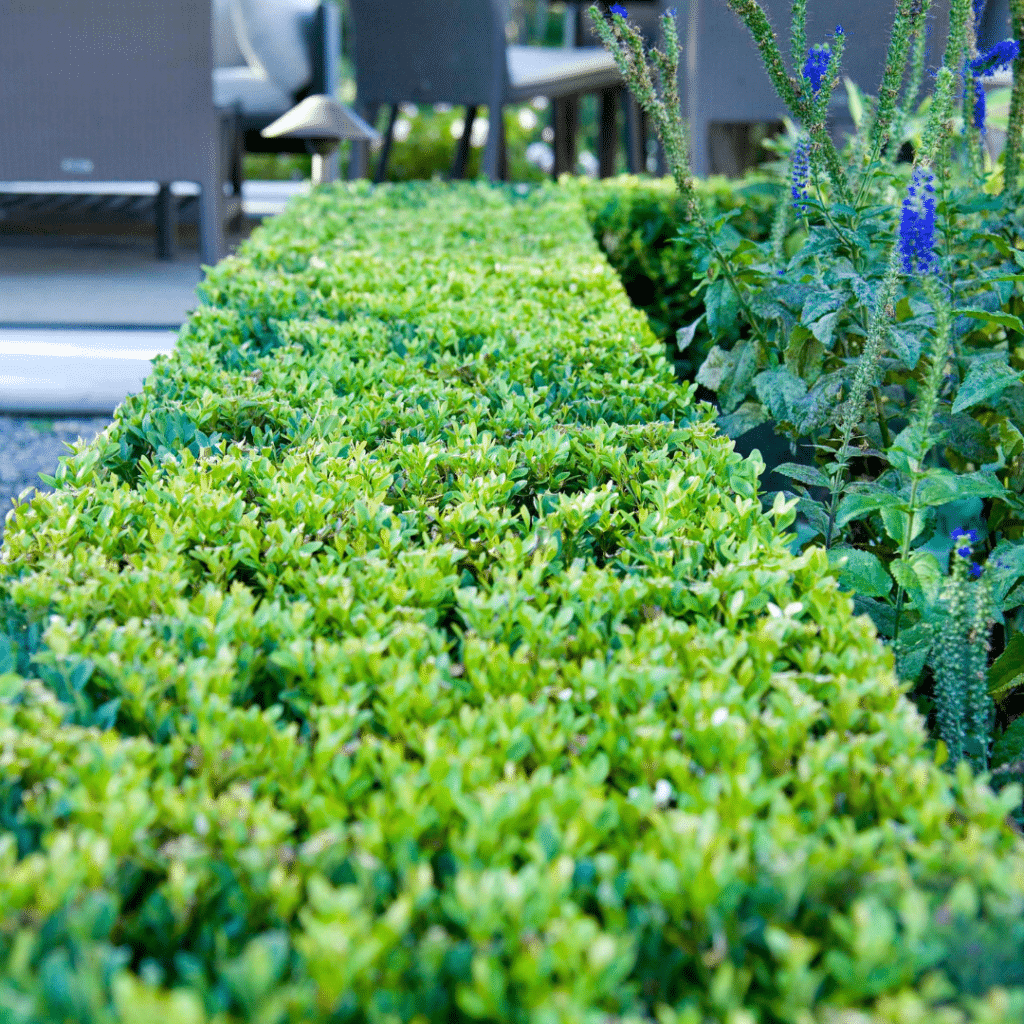 Lawn
Plumping up your turf can do wonders for a spring yard makeover. A full spring lawn renovation involves three main steps: Aerating, which alleviates soil compaction and allows air to reach the roots of the grass; power raking, which eliminates the buildup of dead grass and debris that forms a layer over the soil, called thatch, which can impede the absorption of water, air, and nutrients; and composting (we use the organic brand EKO), which integrates the new organic material in the top layer of soil to help with nutrient and water retention.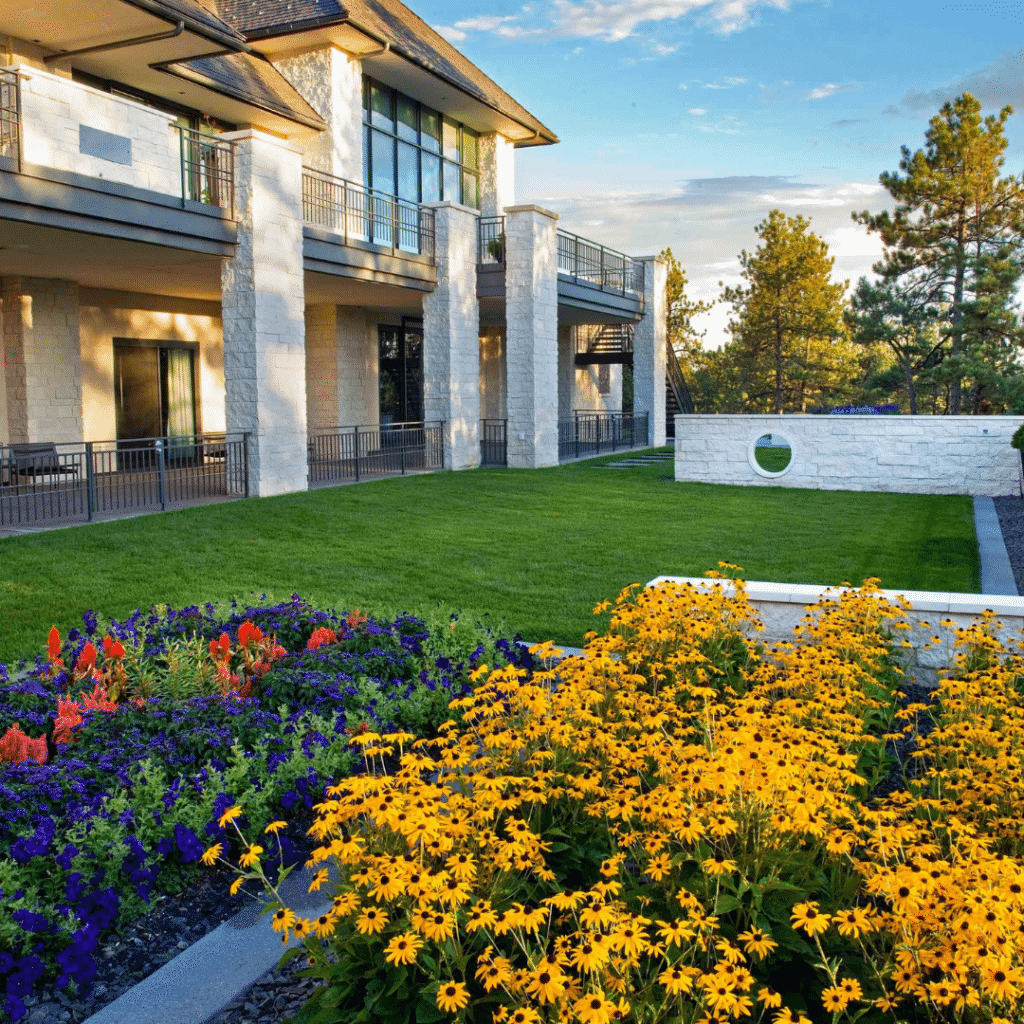 Bonus:
If you want to plan for springs to come, Cloud suggests "experimenting with planting winter annuals in the fall early, like pansies, that can also provide a splash of early spring color." Pansies will sit dormant through the winter—it's important to plant in beds, rather than containers that will crack with the cold and cause root damage—and will pop right up for an early-season infusion of color as soon as they get a little sunshine and warmth at the very start of spring. 
Connect with our experts today about these spring cleanup services and more, including garden bed prep with soil amendments, refreshing your walking pads or gravel areas, and pressure-washing your hardscapes and patios to clean off the winter grime.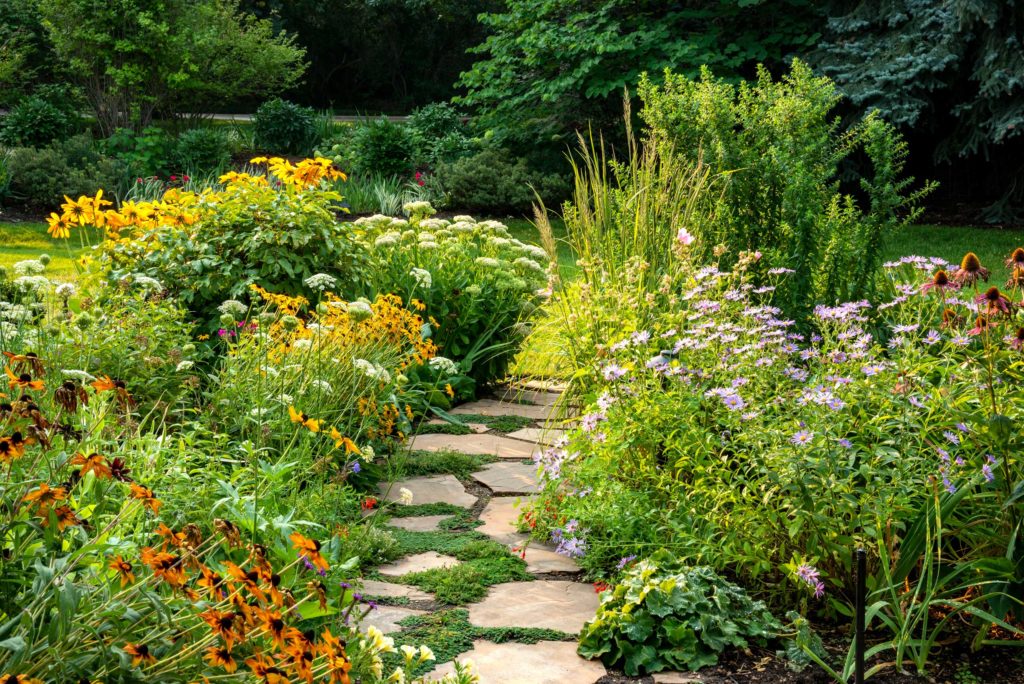 Landscape care requires knowledge, expertise and experience. Lifescape Colorado brings this trifecta to properties across the state. We have 45 years of experience with a dedicated team of landscape design, construction and property care and maintenance experts.    
To inquire, please contact us at info@lifescapecolorado.com or call at (303)-831-8310.