More and more these days, our focus for Denver landscape designs in this semi-arid climate is turning to water-wise landscaping projects. Homeowners are embracing this concept by re-envisioning their yards as meadows. "Meadows are less maintained and look more natural," says Lifescape Garden Manager Ali Pougiales, "with lots of tall grasses and wildflowers—what you might see when you're driving out of the city to the foothills.
Some people transform their whole front yard into a meadow simply because they can make a wild habitat for bees, birds, and other pollinators, and it requires less water to irrigate because a lot of plants that grow in these spaces are more adapted to our local climate than plants in manicured gardens."
LifeScape Colorado is your premier residential and commercial landscape design firm serving properties in the Denver area and across the entire Colorado Front Range. Whether you need landscape design ideas, landscape architecture, construction, property care, or ongoing maintenance for your outdoor space, we have the experience and professionalism to meet all of your landscaping needs.
So what's involved in caring for all that wild, natural beauty? Here's how Lifescape approaches the TLC aspect of growing a meadow from scratch to implement as part of your own landscape plan:
4 Tips for Managing Your Meadowscape
1. SOIL AND SEEDING
Amending your soil with organic material is critical to creating a nutrient-rich growing environment. We choose a high quality seed mixture based on the level of moisture on the site; some seeds love water, while others thrive in a dryer setting.
Generally, it's recommended to plant native seeds during the autumn months as seeds tend to germinate better in cooler weather. However, some seeds can be effectively planted in the spring (before early May), but these seedlings may need additional irrigation to help get them through that first growing season.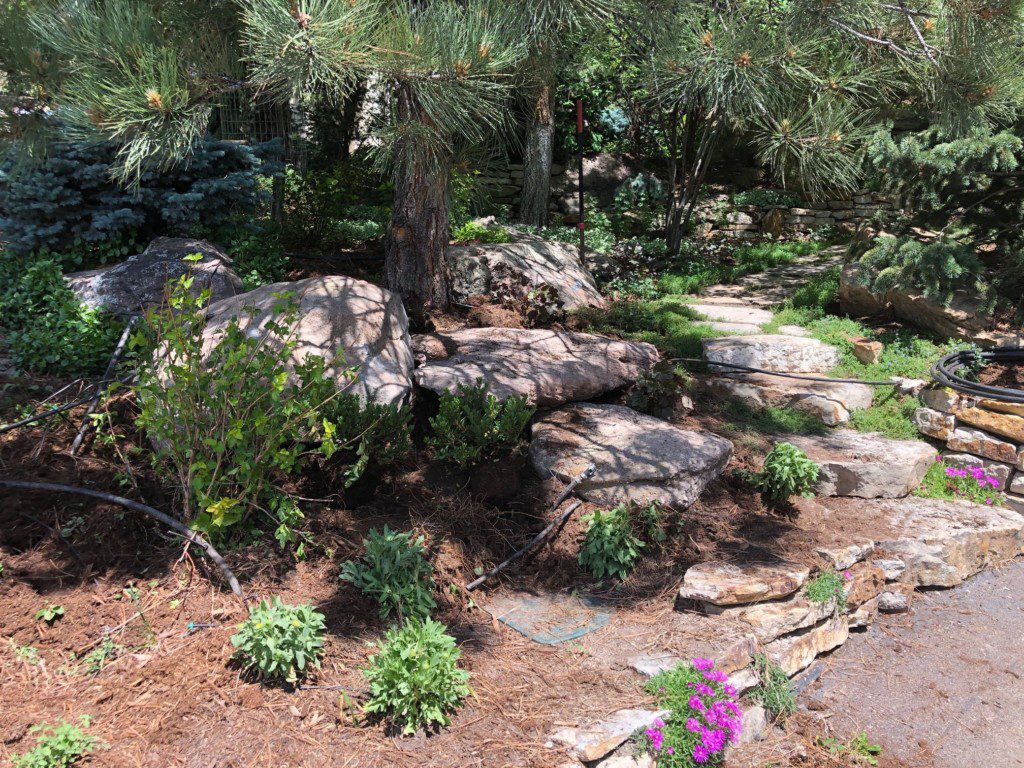 2. WEED WORK
If you're looking for lawn alternatives in Colorado, a meadow could be the perfect answer. But you need to ensure that your beautiful meadowscape isn't quickly overrun with weeds and other invasive plants. This is a priority whether you're starting a meadow from scratch or moving to a home that's already situated in meadowlike surroundings. In warmer weather, Lifescape technicians will spray (frequency depends on your irrigation level) to eliminate broadleaf weeds that might impede grass growth. By eliminating broadleaf weeds, your meadowscape will have more space for native grasses and other native plants to flourish.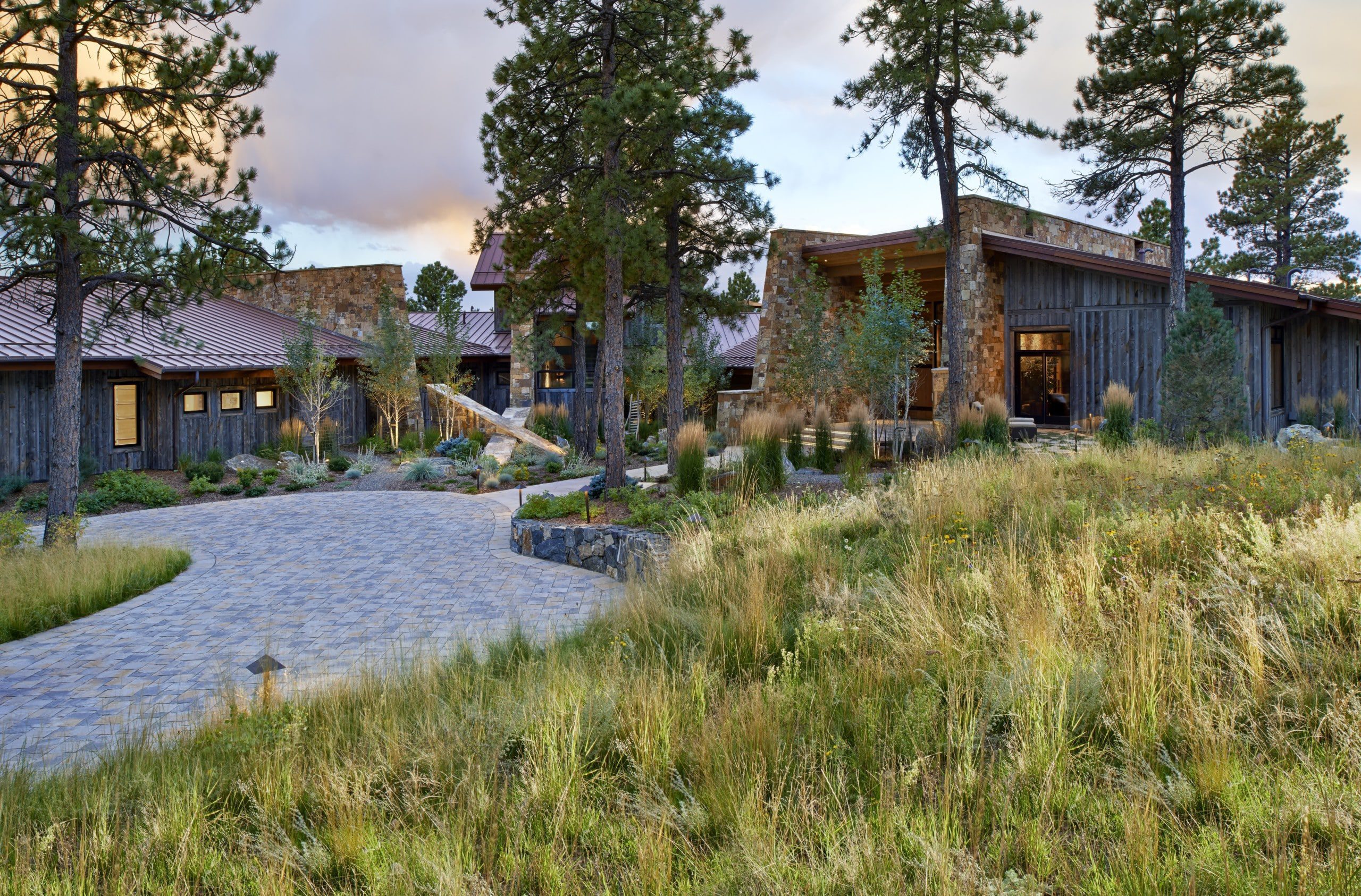 3. MOWING
Creating a meadowscape can cut down on your mowing time. In fact, with a meadowscape, we highly recommend that you allow your natural grasses to grow and thrive. The idea is to allow a natural and prairie-esque look, so we limit mowing to once or twice a year depending on whether the meadow is warm-season or cool-season grass. According to Pougiales, "we always mow after grasses have gone to seed because we really want to keep the seeds on-site to increase diversity." Additionally, he notes that "it's important to let the meadow do as much of its own work as possible. The more you can let your meadow grow, the better off it'll be. It gets much less labor-intensive as the years go on."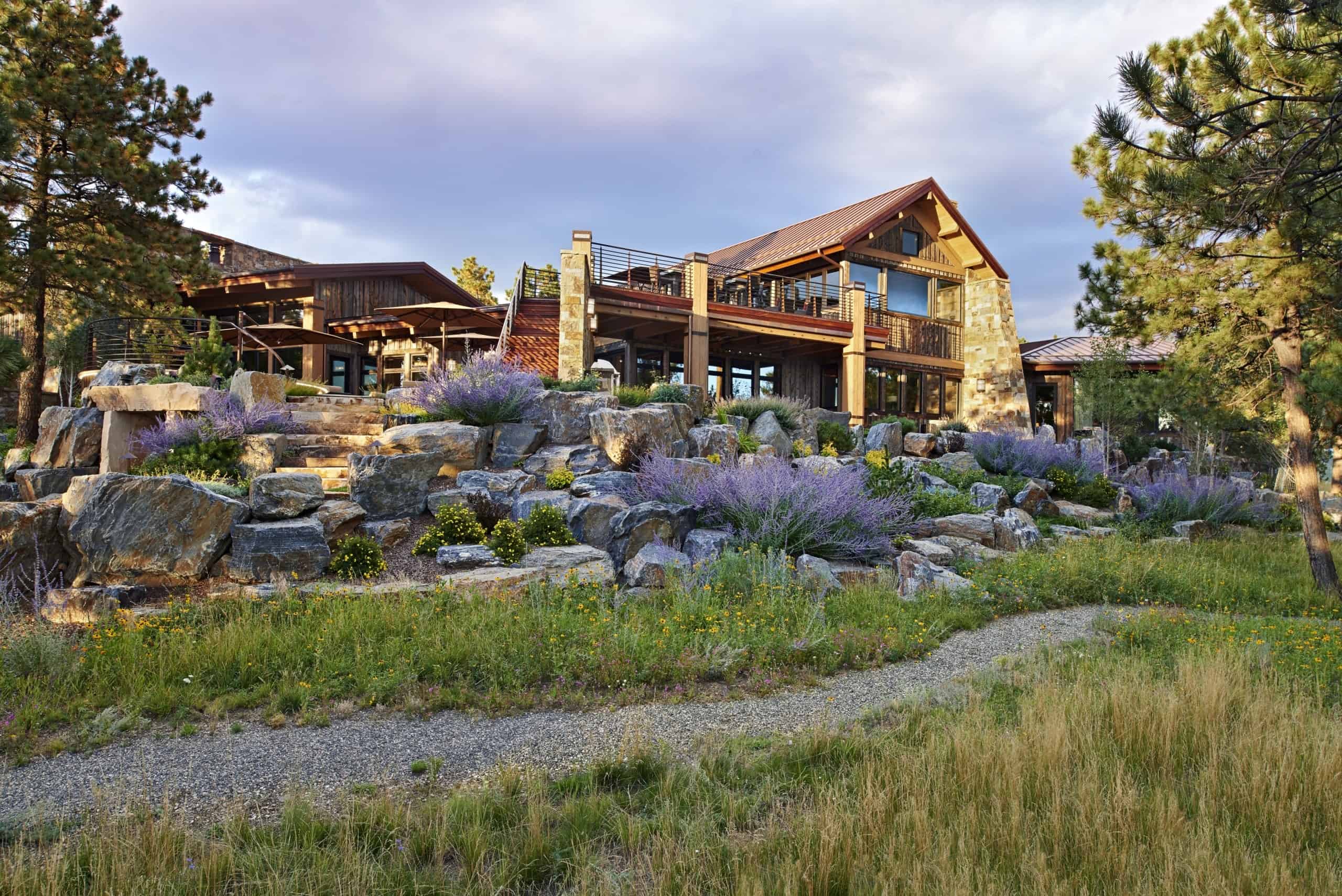 4. PATIENCE
Yes, meadowscapes require less cultivation and heavy lifting than manicured garden designs, but that doesn't mean they flourish immediately. A full-grown meadow can take a few years to come into its own. Additionally, flowers shouldn't be introduced until the grasses are mature, often a few years in, because spot-spraying for weeds in the early stages of meadow growth will affect flowers, too. In other words: give your meadowscape time to develop and grow.
Tip: Enticed by the wildness of a meadowscape, but not sold on the wildness as your yard? Consider this compromise: If you've got even a quarter acre, you can mow a border path around the meadow to make your personal prairie look more contained. "You can be the neighbor that cares a lot about your yard and have a meadow that looks intentional," Pougiales says.
Conclusion – Managing Your Meadowscape
When landscaping in Colorado, why not let nature work for you—not against you? When planning a landscape design, more and more homeowners throughout the Front Range are looking for sustainable and water-wise landscapes.
Not only can these landscapes help you reduce your watering and overall maintenance costs, but they can also help minimize your impact on the environment. Transforming portions of your landscape into a meadowscape can be an effective (and eye-catching) way to attune your outdoor space with your natural surroundings. Go beyond those manicured lawns you see throughout every neighborhood and craft something truly unique with a meadowscape.
No matter your landscaping needs, Lifescape Colorado is here to lend a hand. For more than 44 years, we have been Colorado's trusted full-service professional landscape architecture firm. Our team of landscape architects specializes in offering unique landscaping ideas and providing full-service landscape construction, maintenance, and complete property care. We offer beautiful design solutions for Colorado landscapes to help you transform your outdoor space. From meadowscape ideas to complete landscape designs, we can provide you with the resources and experience to get the job done right.
Connect with our experts today at https://lifescapecolorado.com/ about managing your meadow landscape.