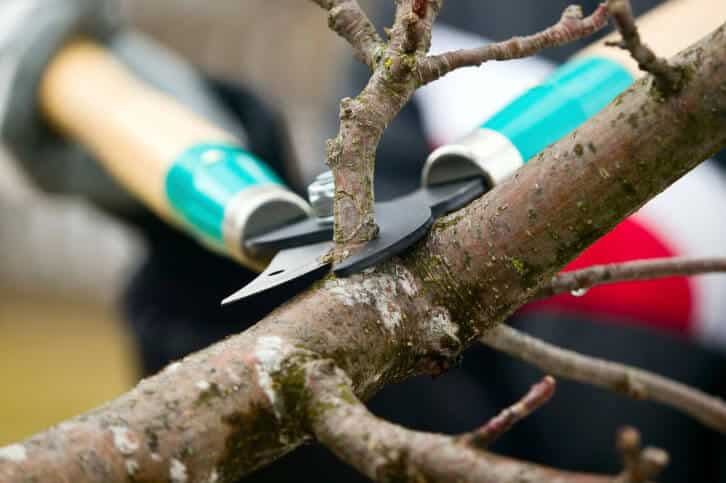 Winter is prime time to prune the trees and shrubs in your landscape. It may not be intuitive, but maintaining plants in the winter is one of the best ways to ensure not just beautiful buds and flowers come spring, but a long, lush plant life for years to come. Happy trees are groomed trees!  
Here are our Top Four Reasons to Prune Trees and Shrubs in the Winter Months. 
1. Disease prevention
Think of freshly chopped branches as wounds on your plants. In summertime, there's a higher abundance of disease in the air, which means an open wound is more likely to contract an infection in July than during the winter, when disease is dormant. One example is Dutch Elm Disease. This fungus  has ravaged throughout the Western United States killing large quantities of trees. The good news? Our Mountain West winter temperatures are cold enough to prevent Dutch Elm Disease from infecting our plant life, and the primary vector for this disease, the Elm Bark Beetle, is dormant as well. Pruning now is a great time to prevent infections like Dutch Elm.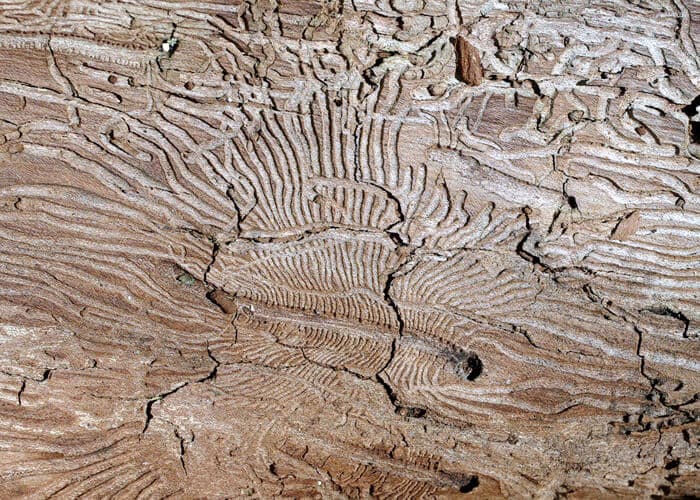 2. Motivated spring growth
For flower-bearing shrubs, winter pruning gives your plants a jumpstart for springtime buds and flowering. You are not only removing dead weight on plants, but when the pruned shrubs grow back in the spring, those newly developed branches will form fresh buds for summer blooms!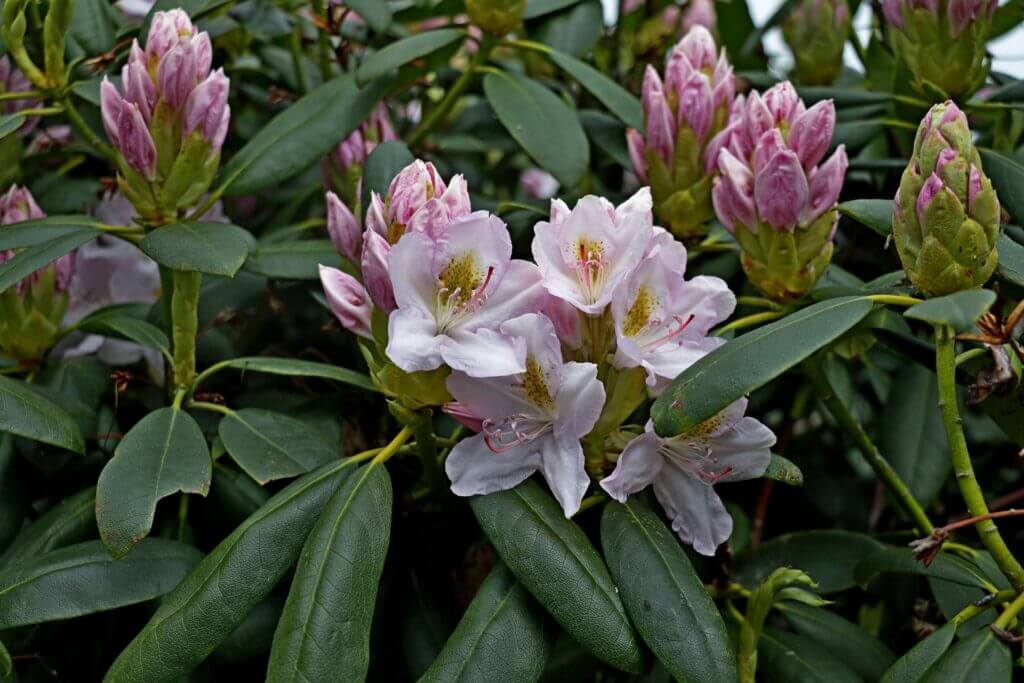 3. Unsafe branches
Although it may be difficult to tell in the summer, there's a chance that a few of your tree branches may be dead, or close to it. Dead branches are a safety hazard, so removing them should be a top priority. Analyzing branches without the obstruction of leaves allows a clear view to determine which branches should be removed or scaled back. This is a good time to consult with your landscape professional to determine the best course of action.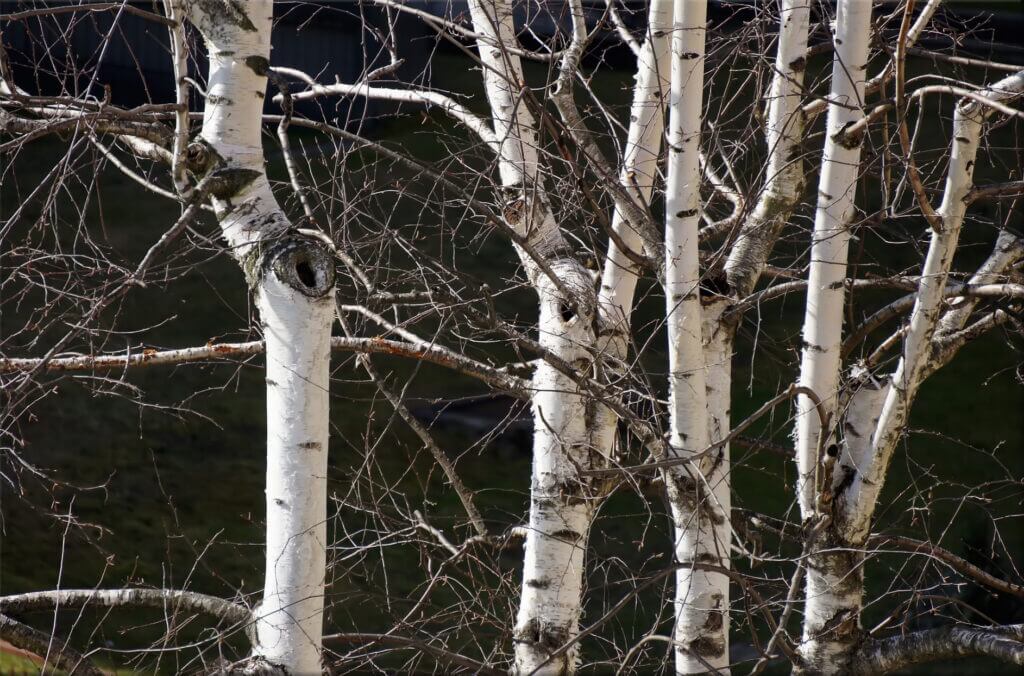 4. Structural design
Tree and shrub branches grow haphazardly throughout their lifetime. Pruning the right branches provides structure, form, and support to the overall landscape. The shape of your plants is entirely up to you, so take the time to learn which branches to remove to achieve that design. Once the branch is gone, it can't be put back in place!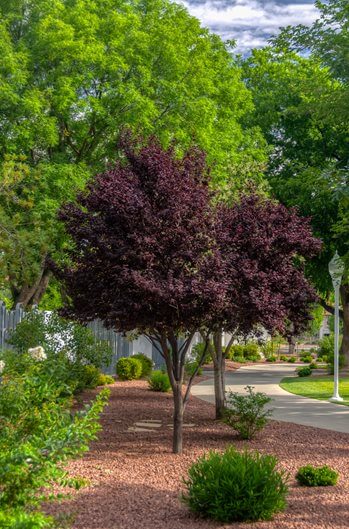 It's best to have experienced landscape property care professionals prune your trees, but if you choose to tackle it yourself, here are a few tips to ensure the health of your plants. 
How to Prune: 
SAFETY FIRST: Use safety glasses, gloves, hard hats – 

anything

 

and everything

 to ensure 

your

 

safety 

when pruning plants.

PROPER TOOLS: Pruning tools come in a va

riety 

of shapes and sizes, so

 make sure you understand

which tools you need for which job. For smaller shrubbery, a pair of hand pruners will do the job. Larger pruning jobs such as branch removal will require large lopping shears and pruning saws.

CLEAN TOOLS: Dirty tools can carry diseases that can be detrimental to trees and shrubs. 

Clean tools are safe tools.

HAVE A PLAN: Whether it's dead branches or a new design, you can only chop the branch once. Make sure you know what you

're doing ahead of time. 

 
Landscape care requires understanding, ability, and experience. Lifescape Colorado brings this trifecta to properties across the state. We combine more than 40 years of experience with a dedicated team of 
landscape architecture professionals
 and 
property care experts
, into one of the most trusted names in landscape design and care in the United States.
To inquire, please contact us at info@lifescapecolorado.com or call at (303)-831-8310.