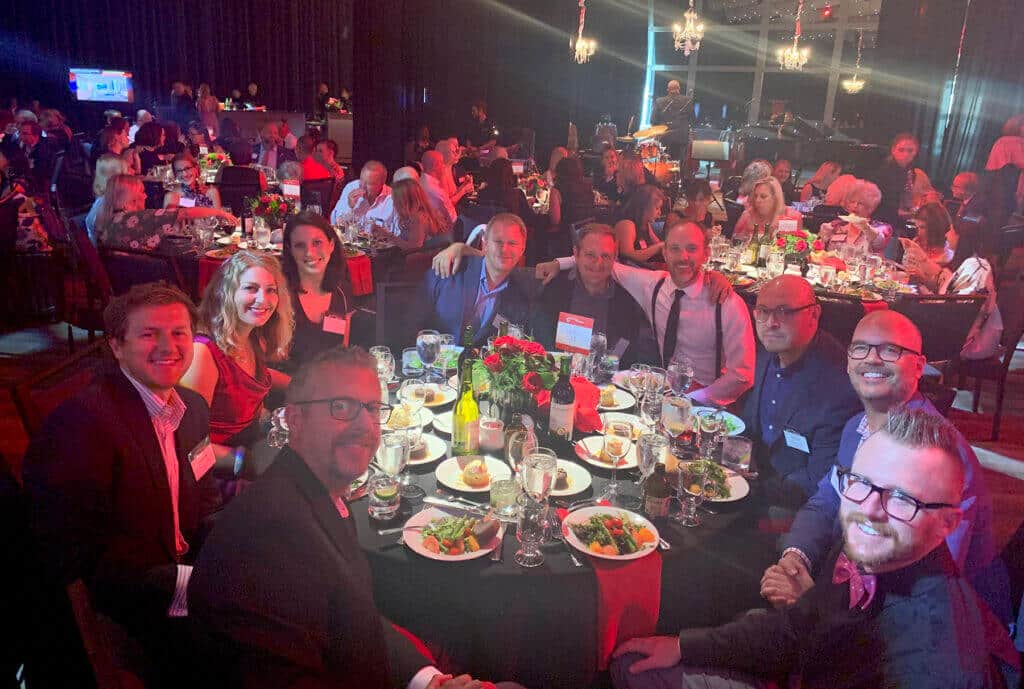 On Thursday, July 11, 2019, The American Society of Interior Designers (ASID) Colorado Chapter held their 21st Annual Crystal Awards gala in Denver, and the Lifescape Colorado team was honored to attend. The event, held at the Denver Center for the Performing Arts, was a Monte Carlo themed evening of fun and recognition of design excellence.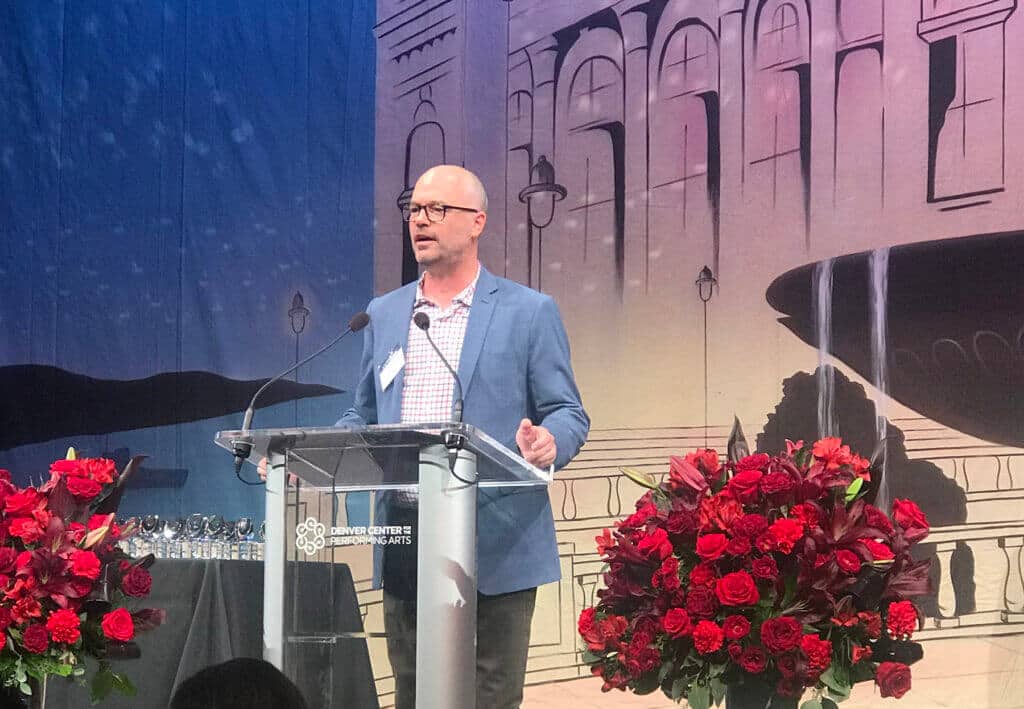 As ASID Colorado's 2019 Patron Sponsor, Lifescape Colorado remains committed to supporting the greater design community. We thoroughly enjoyed being involved in the event and extend our congratulations to all those who were recognized with awards or other commendations for their design excellence. As a group, the team had a great time throughout the evening and enjoyed sharing a new Lifescape promotional video featuring newly established core values and a refined vision.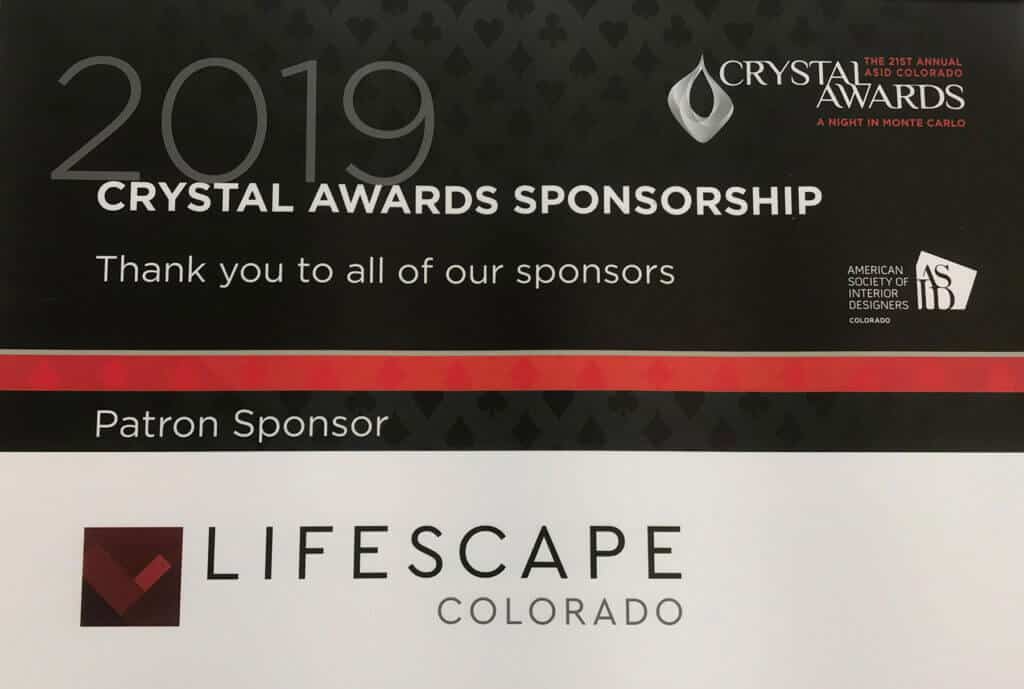 The ASID Colorado Chapter honors Interior Design Excellence every year with the Crystal Awards. Criteria is based on the Elements and Principles of Design. This competition honors those projects that excel in designing interiors and outdoor living spaces in the built environment.
The American Society of Interior Designers (ASID) is the largest professional organization for interior designers representing all facets of both residential and commercial design. With more than 30,000 members nationally, ASID promotes professionalism in interior design services and products for the workplace and home. The ASID Colorado Chapter is proud to represent more than 500 local ASID members. ASID designers receive the most current information about appropriate materials, technology, building codes, government regulations, design psychology, product performance and more.