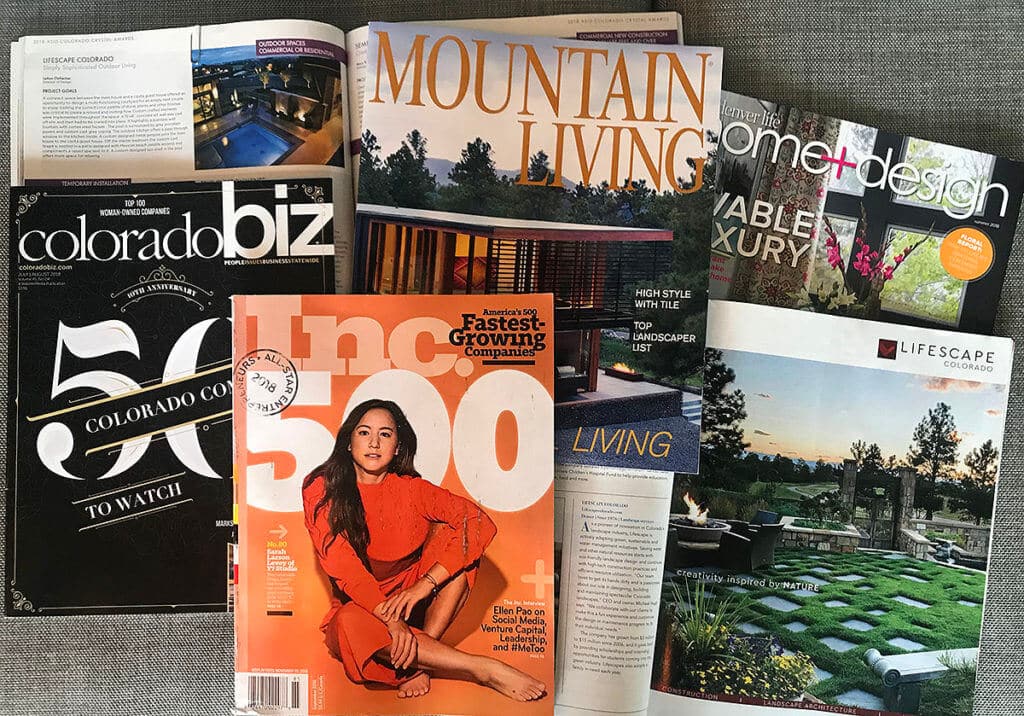 For the fourth consecutive year, Lifescape Colorado is excited to announce not only inclusion on the prestigious Inc. 5000 list, but also a steady climb through the ranks. The 2018 list ranks Lifescape at #3518 – over 1000 places higher than their initial debut position in 2015 at #4517. By staying true to their mission "…to create and maintain sustainable outdoor spaces that enrich the lives of our clients, enhance the natural beauty of our community and conserve the resources of our planet," Lifescape has been able to manage rapid growth while keeping quality and personalized service at a high level.
How the 2018 Inc. 500 Companies were selected
According to Inc., companies are ranked according to percentage revenue growth from 2014 to 2017. To qualify, companies must have been founded and generating revenue by March 31, 2014. They must be U.S.-based, privately held, for-profit, and independent–not subsidiaries or divisions of other companies–as of December 31, 2017. The minimum revenue required for 2014 is $100,000; the minimum for 2017 is $2 million. With revenues nearing $13 million and a 3 year growth rate of 107%, Lifescape continues to move up the list.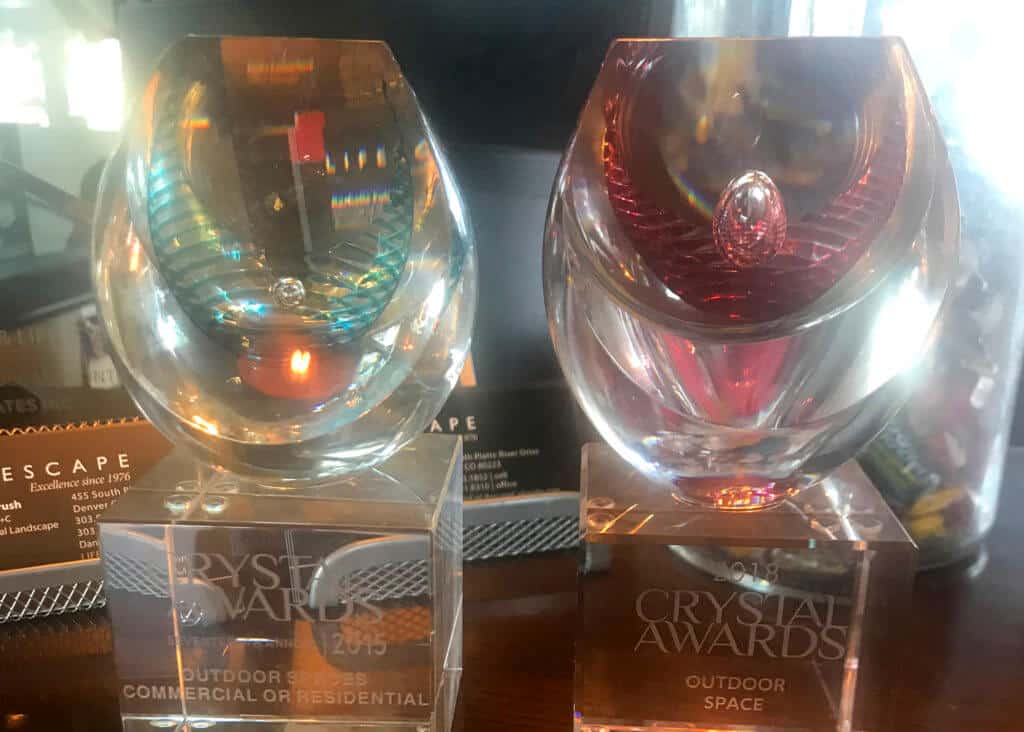 Attracting attention
Lifescape's high-quality work, growth and impact on the surrounding economy is attracting attention closer to home as well. In June, Lifescape Colorado was recognized as a Colorado Company to Watch. This recognition program, launched in 2009 by The Colorado Office of Economic Development and International Trade (OEDIT) in conjunction with the Edward Lowe Foundation and other community partners honors 2nd Stage companies that develop valuable products and services, create quality jobs, enrich communities, and create new industries throughout Colorado. This award acknowledges the drive, excellence and influence of the Lifescape Team in the state of Colorado.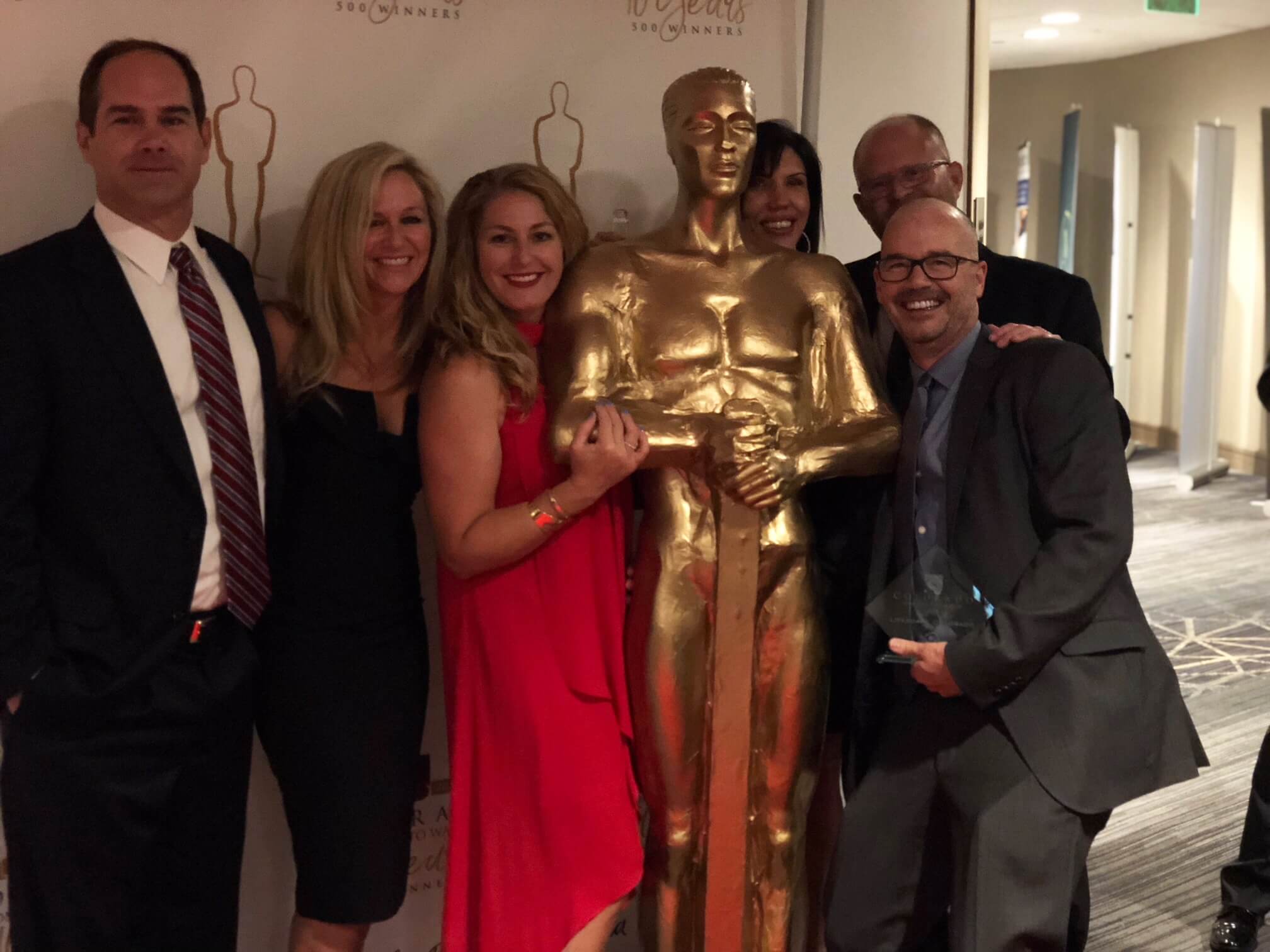 Rapid growth without sacrificing quality
Growth is important, but only if it can be accomplished while maintaining the high quality design and client service standards for which Lifescape is known. If the last three years are any indication, quality and service have not suffered. Lifescape has continued to receive both national and local awards for their work. Most recently, they were honored with the Award for Best Outdoor Space by The American Society of Interior Designers (ASID) Colorado Chapter at the 20th Annual Crystal Awards gala in Denver. The award-winning property was a stunning residential outdoor living space featuring a fully equipped outdoor kitchen, pool, fountains and fire features along with elegant furnishings and landscape. In 2017, Lifescape was also awarded #1 Residential Maintenance Landscaping Company in the United States by The National Association of Landscape Professionals (NALP).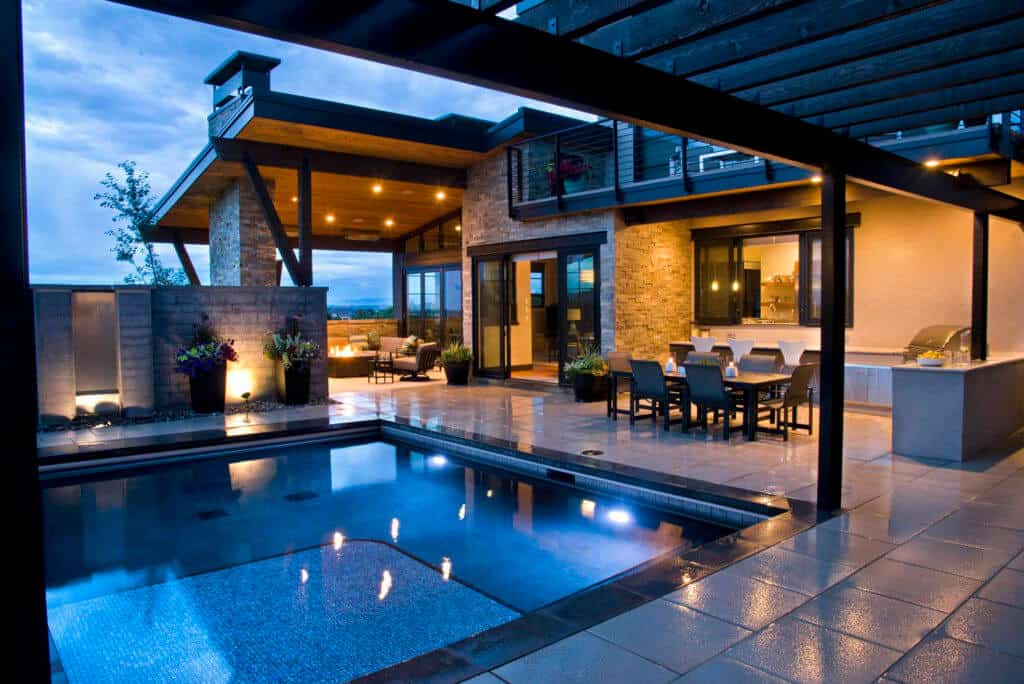 Contact Lifescape for more information about their inclusion on the Inc. 5000 list or for their award-winning landscape services.