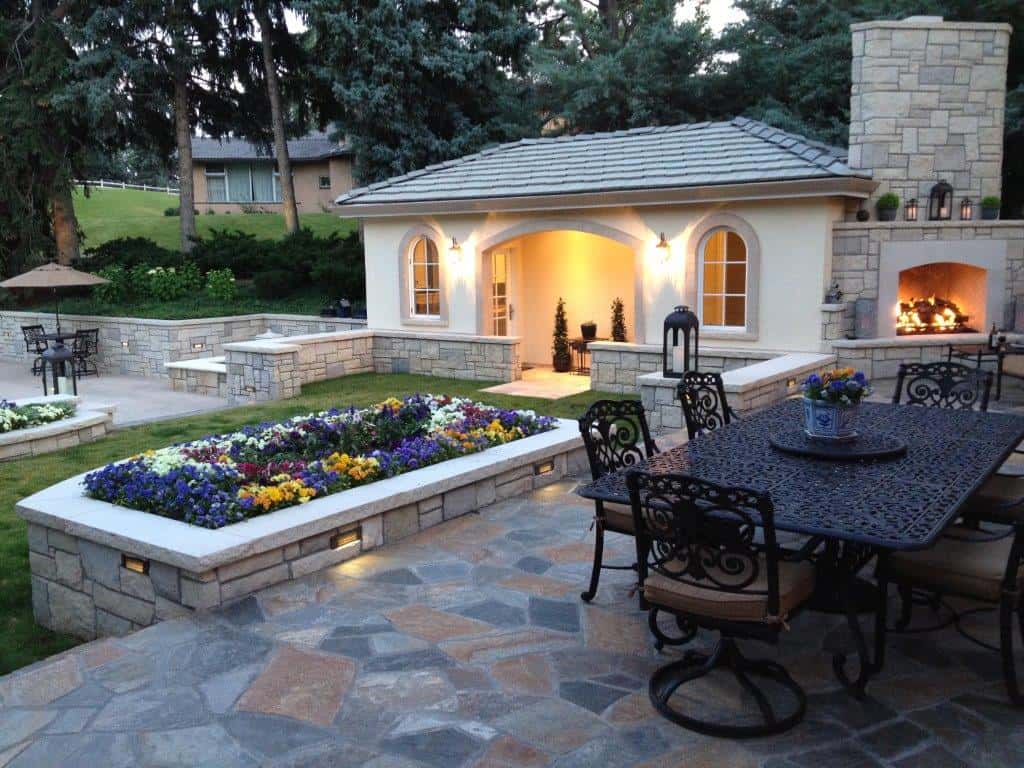 With spring right around the corner it is almost time to start enjoying the wonderful outdoors that Coloradans love to enjoy.  From outdoor patios to water features, we take pride in our landscape.  For those of us looking to beef our own landscape up a bit, now is the time to begin consulting with a landscape professional.  Hiring a landscape professional to design, build and maintain your landscape can save both time and money.
Improving your landscape design it is not something that you can just return; it is more important than ever to get it done right the first time.  Here are some things to consider before hiring a professional landscape designer.
Do Your Due Diligence – I can't say this enough….DO YOUR DUE DILIGENCE!  Make sure you check references and view previous designs they have done.  A great landscape team will certainly have both quality references and designs and will also be happy to share them with you.  If you run into a landscape professional who acts cagey when you request references….run!
Shop Around – Several people may not know that you can work very closely you're your landscape designer and team.  If they are truly interested in bringing you the best design they will want to make you feel included.  This also means you should not just pick the first landscape professional that comes to your yard.  Feel free to visit with several designers before making that final decision.
Gut Feeling – Rely on your gut to tell you if they are looking out for your best interest or if they want to take you for a ride.
How did you feel when you initially met them?  Did they treat you in a professional manner and did they seem knowledgeable?
A true landscape professional will consult with many other professionals to guarantee the perfect design.  Professionals such as an architect, interior designer and a general contractor will all have valuable input that can help ensure a better design and fewer unplanned expenses.
Professional landscape designers will also understand your needs and deliver quality customer service.  Some designers will create exceptional designs but may not consider your input and will be tough to work with.  Others will be the nicest people in the world but lack the experience to deliver a beautiful design.  Make sure you select the designer who is right for you.
Use Your Eyes – Appearance matters.  And I'm not just talking about how the designs look.  Make sure to consider their appearance as well.  From the state of their vehicles and their uniforms to the condition of the equipment they are using.  Take the entire picture into consideration as this will likely tell you if they take pride in their work and more importantly…your design.
Atmosphere and Materials – A trained and experienced professional will understand all the different materials that should be incorporated and have access to the latest high-grade materials, which means your project is crafted with quality, long lasting materials.
Consideration of things such as climate, changing conditions and lighting must also be included in the designer's assessment.  Landscape is about much more than just beautiful trees, bushes and hardscapes.  The ability to select the right materials for the right place and right time is essential.
Taking all of this into account will not only ensure you end up with a beautiful design but will also guarantee that your design will stand the test of time.  Sustainability is always at the heart of a true professionals work.