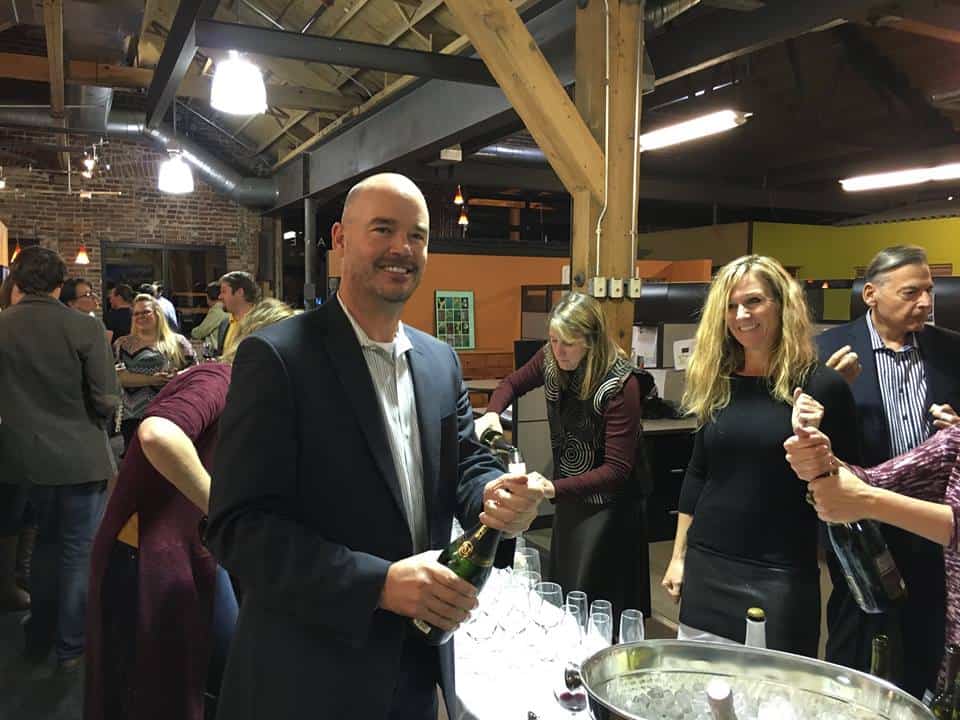 A Toast to Lifescape! Lifescape Colorado hosted a celebration on Tuesday November 10th at their office in the RiNo district of Denver, to honor their amazing local and national award winning landscape. NALP (National Association of Landscape Professionals) awarded their coveted design/build Grand Award to Lifescape Colorado for a project in Castle Rock, Colorado designed by Lifescape designer LeAnn Ostheimer and built by Lifescape's construction team at the recent LANDSCAPES conference in Louisville, KY.  Along with this award, Lifescape's project was celebrated as one of the top 4 landscape design/build projects in the United States and Canada.
"LANDSCAPES (formerly Green Industry Conference or GIC) is the largest, most highly anticipated landscape and lawn care industry educational and networking experience of the year. Held in conjunction with the GIE+EXPO and Hardscape North America trade shows which host nearly 750 indoor and outdoor exhibits, provides more than 40 educational sessions featuring the industry's frontrunners and most successful entrepreneurs, and other leading business experts…"  ~NALP. The awards given at the conference showcase superior projects in the areas of design, construction and landscape maintenance.  Projects range in size and scope from under $25K to over $1M.  NALP strives to recognize professionalism and enhance public perceptions of our industry and its professionals through its awards programs.  Only a select few companies win these national awards.
This year's award-winning project by Lifescape embodied the design of mountain meets modern situated among a forest of pines.  "The goal to create a modern destination in the wilderness was achieved and the result is an inspiring marriage between the landscape and the amazing architecture of this home," said LeAnn Ostheimer, Director of Design and Marketing.  On each axis of the home a destination was created.  A modern fire pit patio complemented by a pristine lawn with circular wall feature, a seasonal color bed on axis with Pike's Peak decorated with the clients art sculpture, a meandering path down to an informal crushed gravel patio nestled in the pines, and stunning roof top patio housing the client's vintage automobile gallery.  To meet the client's modern design aesthetic, a minimalist approach was utilized with a simplified plant palate, granite accents, clean lines and a few perfectly placed landscape features resulting in a landscape that is exactly what the homeowner envisioned.
Established in 1976, Lifescape Colorado is recognized as an industry leader and has earned numerous awards from industry peers nationally and locally.  It is our mission is to create and maintain sustainable outdoor spaces that enrich the lives of our clients, enhance the natural beauty of our community and conserve the resources of our planet.