Lifescape partnered with Belgard Hardscapes, Scandinavian Hardwoods and luxe interiors + design for our end of season Garden Party at our office just north of Coors Field in Denver's RiNo neighborhood. The party was attended by industry leaders in Denver.  Product demonstrations were given by Bryan Pretzer of Belgard, Marc Bacher, owner of Scandinavian Hardwoods, Melissa Hurich and Charlie Kyger of Lifescape.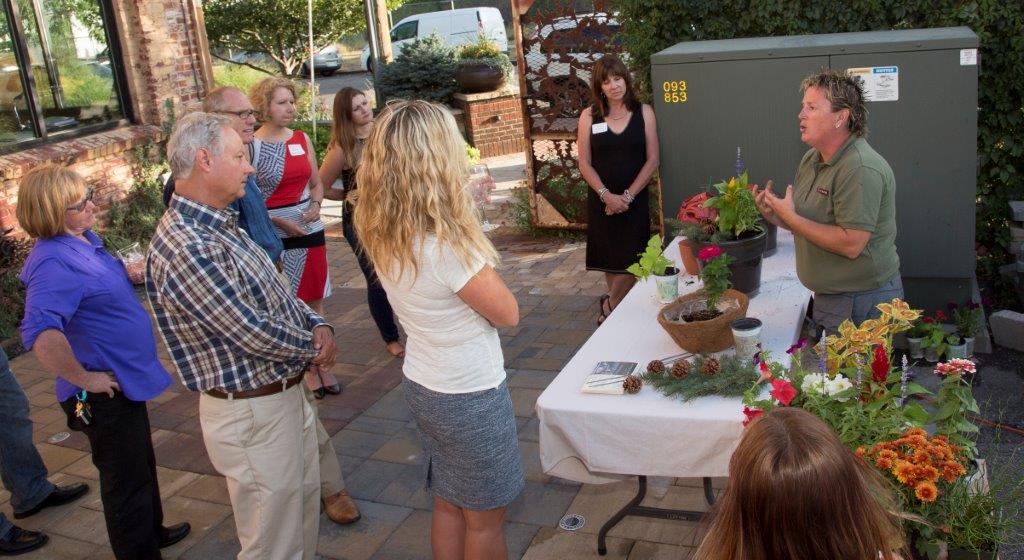 One of the product demonstrations was given by our Enhancements Manager, Melissa Hurich.  Melissa has been in the industry for quite some time and she certainly has a passion for landscape design.  She gave a wonderful presentation on seasonal color along with some tips to consider when working with plants, flowers, soil and containers.
Here are some of her top tips:
Always use containers with proper drainage holes. If using coconut liners in hanging baskets, always line the inside with plastic to retain moisture.  Leave the bottom of the hanging basket free of plastic for drainage.
Use 1" size rock at a 2" depth along the bottom of the container and cover the rock with landscape fabric.
In larger containers you can use plastic milk jugs or soda bottles to fill excess voids but leave at least 10" of soil at the top as a growing medium.
Always amend new soil with water before filling the containers. Soil should be moist but not overly wet.
You can always use items from you property to add interest to your containers; pine cones and branches make a great addition.
Lastly, use your imagination and have fun!
If you were unable to make it to this event, don't worry!  We will be hosting many events in the near future and we would love to see you.