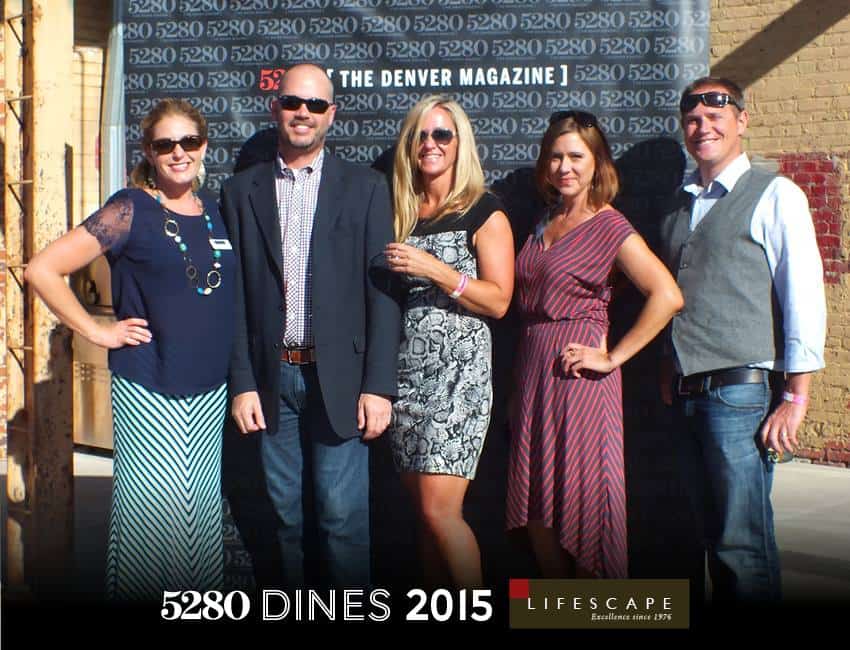 Lifescape hosted a charity event this week for 5280 Magazine's Dines event celebrating Denver's Top 25 best restaurants.  Seven of the top 25 were on site serving up some their best savory bites that filled our tummies to all of our delight.  A big special thanks goes out to all the restaurants that attended: Cholon, Blackbelly Market, Beast & Bottle, Barolo Grill, Guard and Grace, Old Major + Grateful Bread, Work & Class and last but not least, Duo.
While we immensely enjoyed the food there was also an added special bonus.  Those that visited the Wine & Spirits Pull in the main tent and donated $30 got to go home with a bottle of wine valued up to $150 and part of these proceeds will go directly to a great charity, The Morgan Adams Foundation.
The Morgan Adams Foundation raises money and awareness on behalf of children affected with cancer.  They work with leading physicians who directly fund pediatric cancer research and therapies which will improve the survival rates and reduce the devastating side-effects that cancer treatments have on our children.
You can view pictures from this event by searching the hashtag #5280Dines and feel free to upload your own!