Sometimes you just have to get away from it all, and summer is a great time to relax and retreat. Whether you're planning a summer vacation or not, you can create a special outdoor living space at your own home where you can escape anytime.
Perhaps you would like a secret garden alcove or other hidden outdoor space where you can go to dine, relax, entertain, do yoga, or indulge a hobby such as painting. Whatever the use, the beautiful scenery of your landscape is sure to inspire you.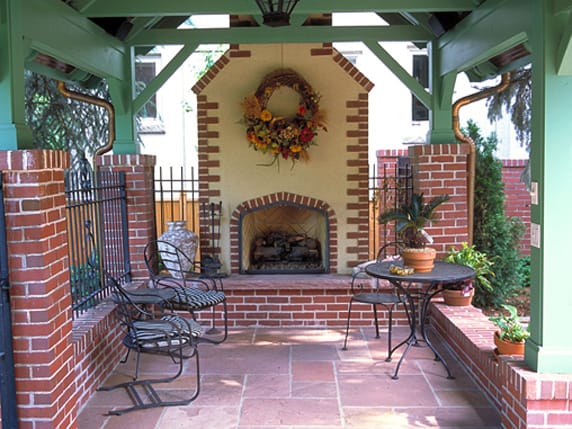 Begin by visualizing some ideas for what you would like and what would work for your existing yard. There are all sorts of garden retreats to choose from. It could be as simple as placing an arbor covered with blooming vines over a bistro table and chairs. A garden shed could serve double duty as a potting area for plants as well as a quiet spot for writing or painting.
Even plants, flowers, shrubs, and tress can be used to create a private spot in your yard. They form natural barriers that can be the walls of your secret outdoor room. Plus, this will add interest to your overall landscape, too.
No matter what type of garden retreat you choose, a big component will be giving it a magical or dream-like feel. This can be accomplished with the types of plants and landscape elements you use. Sweet-smelling flowers, colorful foliage, carpet-like groundcovers, and creeping vines all set an enchanting tone. Other features to consider include pathways and water fountains.
Design is in the details. Pay attention to details such as finishes, styles, colors, and other effects to give your landscape an air of mystery. A window in a garden wall can reveal a hidden part of the landscape that invites you to explore what's behind. The interplay between light and shadow is another way to add intrigue. Simply building in layers to your garden can add interest.
What would your ideal garden retreat look like and what would you use it for? Let us know by leaving a comment.