Every yard has some undesirable features that leave owners searching for creative solutions. A small landscape that needs more privacy or an unattractive element such as an air conditioning unit that needs to be hidden are just a couple common problems we hear about. Luckily, there are many ways to address these issues.
Let's begin with hiding the air conditioning unit. You could simply fence it in with fencing that matches an existing fence or other element of your home or exterior. Second, you could build a decorative structure to enclose the unit as well as offer additional storage space for garden tools.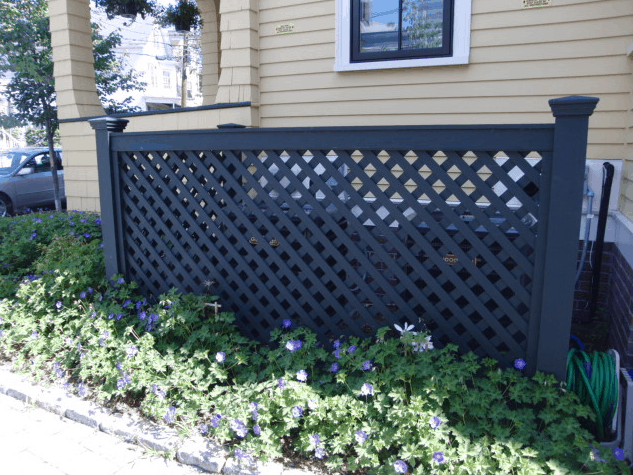 If you're undergoing a large renovation anyway, you can choose to locate all outdoor utilities and storage in one attractive closet enclosure that can fit seamlessly into your landscape. Another option is adding architectural or vegetation screens around the unit to visually hide it. Finally, design your landscape such that it doesn't draw attention to the unit with a pathway or feature that draws the eye away from it, for example.
Next, let's talk about increasing the privacy of your landscape even with a small yard and close neighbors. The go-to solution is a privacy screen or wall, but there are so many options to think about. We like solutions that incorporate plants or vegetation, such as a row of planters with tall grass-like plants, screens covered with climbing plants, and the strategic placement of hedges to increase privacy.
When it comes to privacy screens and walls, you can really get creative with the side that faces your yard. Screens with geometric patterns add a stunning visual element, while adding an oversized chalkboard or a climbing wall for the kids can add a fun twist. A simple horizontal wood privacy wall creates a modern vibe when paired with bamboo. You can even play with lighting effects by choosing translucent glass or plastic panels that filter sunlight for your wall.
What are your concerns about your landscape? Let us know by leaving a comment.