If you're looking for creative and sustainable ways to enhance your Colorado landscape, look around your home, garage and neighborhood to see if there are materials, furnishings, or cast-off items that can be cleverly re-purposed.
The following backyard landscaping ideas demonstrate how one person's cast-offs can be creatively transformed for your garden design.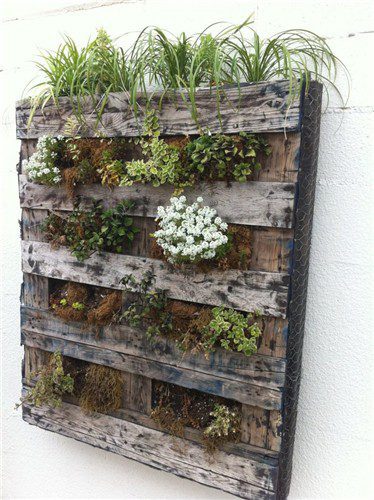 Planters
Plants can grow in just about anything, as long as they have access to adequate water and nutrients. For a rustic and unique look, keep your eye out for old pallets that can be converted into a vertical garden. Managers at local grocery or hardware stores will be more than happy to have you take them off their hands. You can build a cold frame, perfect for a cool season vegetable garden and/or prepare your seedlings for spring planting, by recycling old storm windows.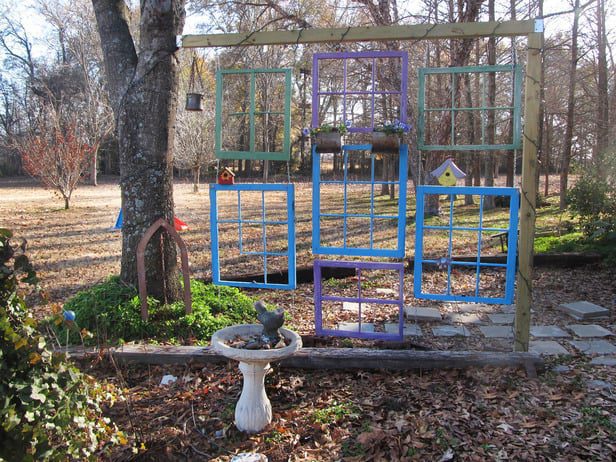 Hardscape designs
From functional to artistic, there are plenty of ways to use recycled materials for unique and attractive hardscape designs. If you're in the process of re-designing your backyard landscape, you can slice an old concrete slab into sections and convert it into planter beds, a water feature, or walkway slabs. If you see a home being demolished, ask the contractor what they plan on doing with the old bricks, pavers and stones. If you offer to haul them, you may score high-quality materials for a walkway, patio space or garden bed.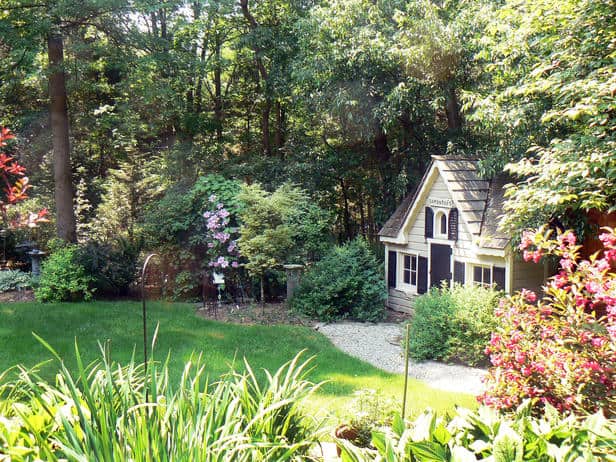 Backyard art
You may not think of old corrugated metal as artsy, but with a little paint and ingenuity, scrap metals can be used to build an attractive fence or privacy screen. Old windows can be hung for their artistic value or as colorful latticework for climbing plants.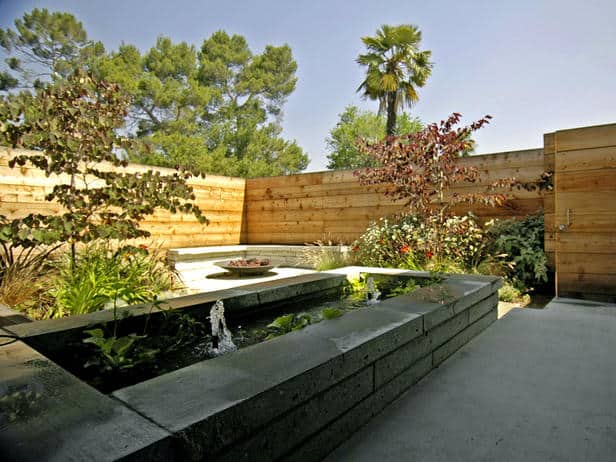 Garden preparations
Gardeners have been re-purposing old containers for mini-planters and to propagate their seedlings for hundreds of years. This article from GreenYour.com has a myriad of examples of how typical household items can be functionally adapted for use in the garden.
Our Lifescape Colorado design team is expert at designing and creating green and sustainable landscape designs. Contact us to implement sustainable backyard landscaping ideas at your home today.