Winter is the season for planning landscape changes and garden additions for the upcoming year. Here at Lifescape Colorado, we encourage clients to grow native plants for a hardy and successful landscape. Native plants are able to withstand hot, dry winters and freezing, cold winters without a struggle. They are also less maintenance-intensive than their non-native counterparts. If you're looking for a new plant to add to your landscape repertoire, we recommend Spanish Gold Broom.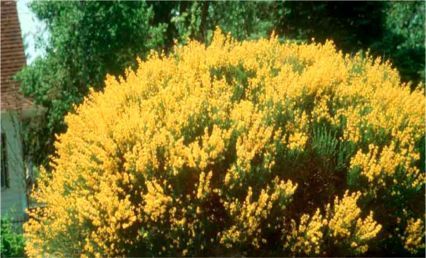 Spanish Gold Broom (Cytisus purgans) is originally a native of the Mediterranean, but has adapted to areas with a similarly arid climate, such as our own. It is a medium-sized shrub and naturally maintains a rounded shape, requiring very little pruning. Another benefit is its stems, which remain green all year long. Even after the plant's leaves begin to fall off in the mid-summer, your landscape will benefit from winter interest.
Some additional benefits of Spanish Gold Broom include:
Color. In addition to the aforementioned evergreen stems, Spanish Gold blooms will reward you with a dramatic and beautiful display of fragrant and bright yellow blossoms. They will begin to bloom in the spring and will remain vibrant through the spring season.
Soil adapted. Our area has some tough soil for plants to contend with. We suggest you amend your soil accordingly. Even so, Spanish Gold Broom has been able to adapt to our native soil amazingly well, which is one of its "hallmark" qualities, according to CSU.
Drought tolerant. In a perfect world, this shrub prefers moderate watering. However, it can withstand a dry season or two and continue to thrive.
Versatile locations. Spanish Gold Broom is only averse to one location – those that are full shade. Otherwise, they do well in partial-shade, filtered sun, partial sun and full sun. In this environment, they will grow between three to five feet high, and from four to six feet wide.
Would you like assistance with your 2014 landscape planning or maintenance? Contact the experts at Lifescape Colorado for recommendations regarding other native plants, and to learn more about our design and maintenance services.