The garden shed is being redefined thanks to the ever-growing demand for functional and beautiful outdoor living spaces. While these small structures are still commonly used as a gardener's work garage for storing tools and equipment, they can also be redesigned or built to do much more. Check out these interesting garden shed design ideas.
Charming & Traditional
A traditional garden shed can be designed with durable materials, such as stone and brick, that will stand up to weather, dirt and foot traffic while also adding rustic charm. Smart storage and strategic placement of worktables, shelves and chairs can provide a convenient and comfortable workspace for potting, arranging and grooming plants.
Al Fresco Dining and Entertaining
Sheds can be designed to double as closed or semi-enclosed outdoor dining and entertaining areas. It provides relief from sun and rain while still allowing you to enjoy the ambiance that comes with the garden surroundings. This shed design has sliding double-doors to allow for easy outdoor access and plenty of natural light and fresh air.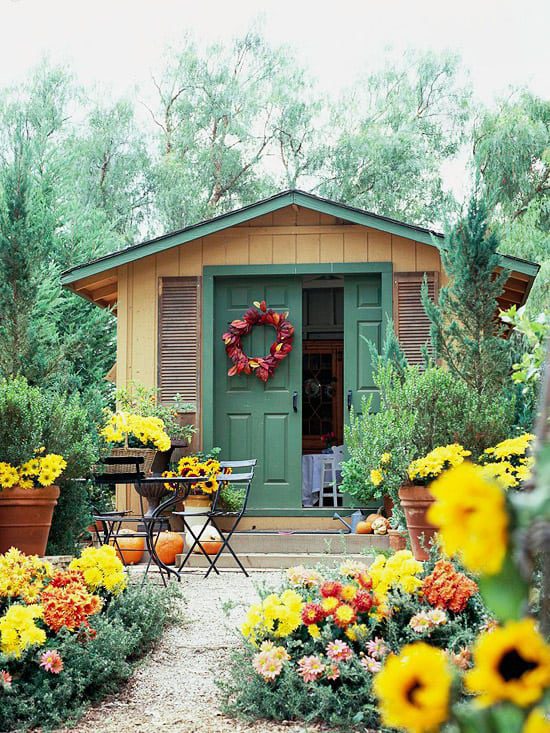 Inspiring Outdoor Office
A garden shed can become an ideal home office space. Surrounded by nature and yet away from the hustle and bustle of your home, it can be the perfect place to escape distractions for optimum focus. Plus, what better way to create an inspiring workspace that promotes creativity than with the phenomenal colors and wonders of nature? We love this contemporary indoor/outdoor office shed design complete with bookshelves and even skylights to enjoy the night sky when burning the midnight oil hard at work.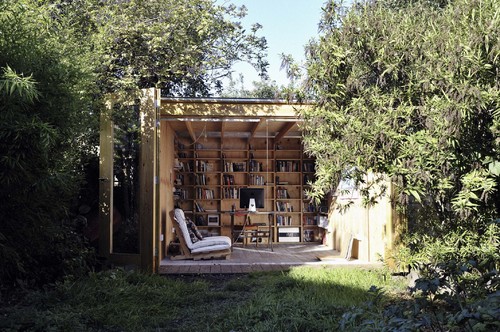 Intimate Retreat
A shed can be designed in the image of the home or a small cottage in the woods to serve as an intimate luxury retreat. A haven such as this one below can offer multi-purpose space for working, relaxing, or entertaining. It can even serve as a guesthouse!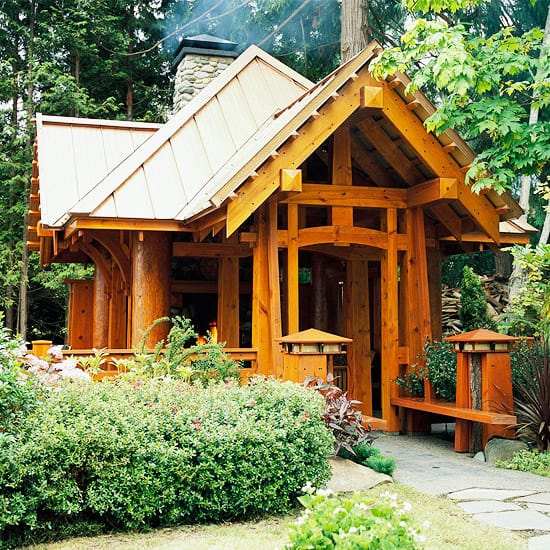 Lifescape in Denver can help create the ideal garden shed design for your Colorado landscape and lifestyle. Contact us today to learn about our landscaping and outdoor living services.