The outdoor entertaining season is right around the corner. Soon we will be able to enjoy beautiful evenings at home with friends and family dining and lingering outdoors long after the sun goes down. With that in mind, now's the perfect time to take a look at your outdoor living spaces. Could they use a bit of refreshing before your first gathering of the season?
It's easy to focus on the more obvious design aspects of outdoor living spaces, such as plants, furniture, and specific colors and textures. An equally important design element that should never be overlooked is landscape lighting. A well-lit landscape allows us to take in all the beauty that surrounds our homes here in Denver all evening long.
There are a variety of ways you can light up your landscape to enhance its beauty and bring it to life even at night. The American Lighting Association offers the following suggestions:
Illuminate paths and steps so that guests can walk about safely. Low-level path lights and post lanterns provide a warm glow that not only brightens up walkways, but also lights up nearby plants. As the Houzz ideabook "The Top 3 Ways to Light Up Your Landscape" notes, there are also path lights that blend into their surroundings for a more subtle approach.
Create a cozy lighting scheme for decks, patios, and porches. Illuminate these spaces with smaller, low-voltage lights placed under steps, railings, and benches. Consider installing spotlight that can shine down from the branches of nearby trees.
Pools and fountains create a relaxing backdrop for spring and summer gatherings. Many people choose LED lighting to help set the ambiance, but another fun option is fiber optic lighting because it creates a stunning "starry background" in and around the pool.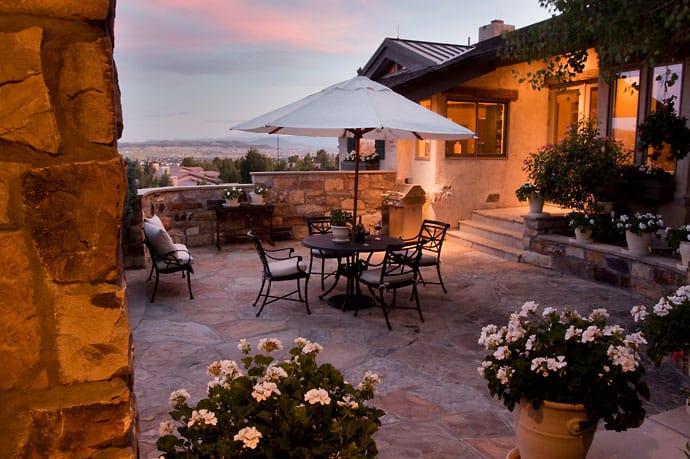 Are you ready to light up your outdoor spaces for spring and summertime entertaining? Contact the experts at Lifescape today. Our designers can help you achieve an outdoor lighting scheme that creates a welcoming atmosphere for you and your guests to enjoy!