Just in case you missed it, Colorado Homes & Lifestyles wrote a blog post this summer that summed up 2012's top 10 landscaping trends. Whether you are a gardener or love to entertain in your outdoor living spaces, these trends are a great way to spruce up your home's outdoor environment and improve your home lifestyle and your health! Take a look at 3 trends from the list:
Accessorizing with outdoor art.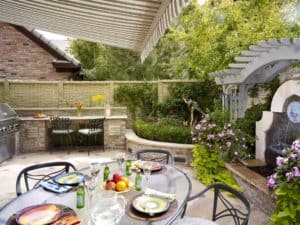 You put art inside of your home, why not outside? There are a variety of art pieces that would enhance the aesthetics of your landscape like sculptures, glass, stone, architectural elements and more.
Living al fresco.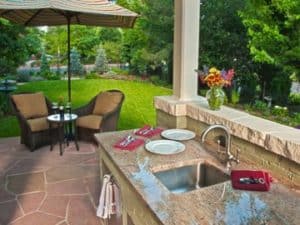 Your own outdoor kitchen allows you to watch the game, grill a few burgers, and grab a few cool beverages from the fridge all without taking a step inside!
Investing in curb appeal.
Since "landscaping yields an average 109-percent return on every dollar spent", everything from pruning the bushes to adding fresh seasonal color with annuals or perennials enhance your home's curb appeal and return real dollar value.
To view the entire list of trends, visit coloradohomesmag.com. If you are ready to get your Denver area landscape up to date, contact a designer at Lifescape.