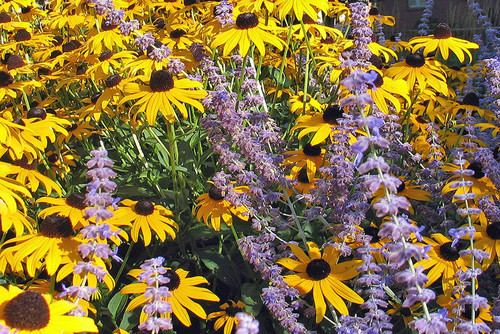 Although temperatures are still frigid and winter still has its tight grip on Colorado, spring is just around the corner. That means it's time to start thinking about your garden and lawns. One of the first things that need to be determined is what type of flora you are going to plant this spring. This can be a difficult task in Colorado because of the rapidly changing weather conditions. However, gardenguides.com offers some tips on the best choices for spring planting in Colorado.
Bulbs – Plant bulbs in a sunny area with well drained soil, after the last spring frost. Different types of bulbs include dahlias, calla lilies, gladiolus, and elephant ears.
Annuals – Plant annuals after the last spring frost as well. Full sun annuals include yarrow, torch flower, mexican poppy, verbena, snapdrago, fountain grass, Dahlberg daisy, and the black-eyed Susan. Plant wax begonia, coleus, impatiens, and Madagascar periwinkle in shady areas.
Perennials – Plant perennials after the threat of frost is over, or during the rainy season. The options for perennials include Rocky Mountain Columbine, prairie coneflower, blue flax, Russian sage, bellflower, and bloodred geranium.
Once spring begins and you need professional landscaping assistance for your lawn or garden, contact Lifescape. You can also get in touch with us by calling (303) 831-8310 or by emailing us at info@lifescapecolorado.com.