How smart tech, drought-tolerant plants, and a few simple upgrades can save water, money and time for your Colorado landscape and garden design
Drought years, booming populations, strained watersheds and rising water prices—there's just not enough water in the West. And now, homeowners are coming to realize that traditional irrigation is no longer practical, or positive, for the environment, causing many to reconsider their water usage and the overall water footprint of their landscape. But with a little strategy and some smart technology, smart irrigation can save you gallons of water and help you transform your backyard landscape into an easy-to-manage water-sipping oasis.
LifeScape Colorado is your premier landscape design firm serving homeowners in Denver and across the Colorado front range. Whether you need landscape design, construction, property care, or ongoing maintenance of your outdoor space, we have the experience and professionalism to meet your landscaping needs. Keep reading to learn more about how you can conserve water in your garden and landscape design.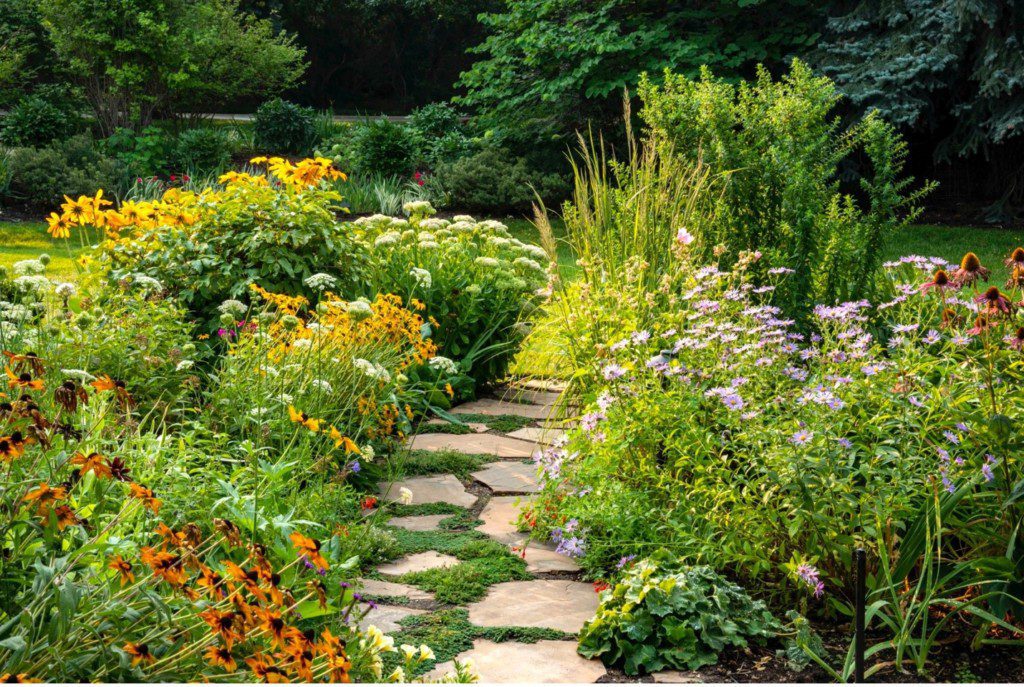 What is Smart Irrigation?
According to Ryan Brown, the irrigation and lighting manager at LifeScape Colorado, a leading landscape architecture and design firm, "smart irrigation means using water as a limited resource and getting the best plant health by using the least amount of water." Together, Brown and LifeScape Colorado have made it a priority to help their clients create and maintain beautiful and sustainable outdoor spaces.
Brown explains that using water-saving hardware and smart technology, irrigation controllers can monitor weather, soil conditions, evaporation and plant water use to automatically adjust the watering schedule to the real-time conditions of a site.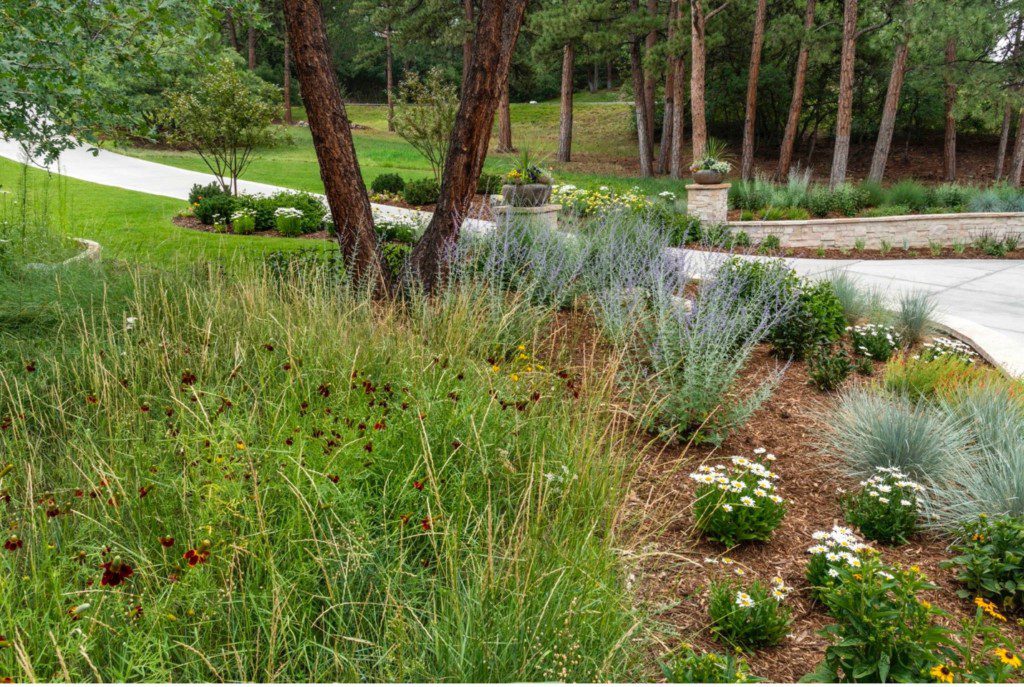 Why Smart Irrigation Matters Now
As water shortages continue and the price of water increases, more homeowners than ever are looking for practical, sustainable solutions. In fact, the number of residential smart irrigation systems installed is projected to double by 2025.
"This is the direction in which the landscaping industry is moving," says Brown. "We're seeing city governments very interested in implementing and potentially requiring these types of systems in an effort to conserve water and money, and we are seeing requirements for manufacturers on products such as having check valves and meeting pressure regulations, all in an effort to move toward efficiency and conservation."
Even so, Brown says some consumers might be a bit hesitant to trust smart systems: "People want to see their sprinklers run consistently, say, every morning at 5 a.m. A smart controller isn't going to do that," he explains, "so their watering process won't look the same."
Instead, smart systems will perform what's called a cycle and soak. With this system, irrigation will run, then stop, then come back on to maximize saturation. "We're so used to just soaking our lawns," he says, "which works if you have plenty of water, but with our population growth and the cost increase for water, that's just not sustainable."
What Smart Irrigation Can Look Like for Your Landscape Design
According to Brown there are three components to maximize your smart irrigation:
Upgrading irrigation products, such as heads and nozzles. "There are different nozzles for different applications," Brown says. "For example, some meet water-saving standards, such as MP rotator nozzles; they have a lower precipitation rate than most nozzles and use up to 30 percent less water. Pressure regulating heads, which help with misting and fogging, help regulate your water pressure and prevent overuse."
Choosing native plants. Non-native plants and flowers from lusher climates can certainly grow in Colorado, but not without extensive amounts of time, maintenance, and water. Smart irrigation encourages you to select beautiful, hardy native grasses, flowers and shrubs that don't require constant watering, feeding and maintenance. This will also save you money in the long run. In your raised beds or garden, perennial flowers such as yarrow, bee balm, prairie sage, and Rocky Mountain penstemon add summer blooms. Shrubs like snowberry and mountain mahogany provide leafy texture and color. Plants like yucca add interest, while conifers and pines provide evergreen color in winter.
Adding in smart technology. Once you have the right plants and the right hardware, smart tech in the form of smart controllers and weather stations can be coordinated to sense conditions right in your own backyard. How does it work? You can retrofit any existing irrigation system with a smart controller. Adding a weather station allows you to keep track of your soil type, the outside temperature, humidity, and wind. The controller runs those inputs through an algorithm that makes zone-by-zone adjustments to your daily programming, meeting your landscape's specific needs. For example, if it's super humid, cool or cloudy, it will tell your system to cut watering short by two minutes. If it's hot and dry, it will water a little longer.


Getting Started with Water Conservation for Your Colorado Landscape Design

If you have a pre-existing irrigation system, the first step is to replace the controller with a smart technology controller that will give you access to the system from your smartphone. You'll also add a weather station on your property to keep track of the microclimate. Without one, your system can still operate off of local weather information, but it will not be nearly as precise. "We've all seen how weather in Colorado can be," Brown says. "Dry at your place, raining a few blocks away. A weather station lets you address your exact location perfectly." You'll also want to upgrade to more efficient nozzles for your overhead irrigation zones.

Although many water-wise consumers already program their sprinkler systems, to water at night and use other conservation-friendly practices, many don't realize how smart systems can create significant water and financial savings. Implementing smart irrigation provides next-level efficiency, conservation and savings.

At Lifescape Colorado, our mission is to create and maintain sustainable outdoor spaces. Are you ready to fall in love with your yard, and at the same time, save on costs, maintenance time, and protect our natural environment? If so, smart irrigation is for you.

Contact Lifescape Colorado today for more design ideas and let's get started with creating your dream outdoor space.