Once your plants are prepped for the cold, it's important to also plan for hardscape maintenance during the winter. Fountains, pathways, and walls—anything constructed from wood, bricks, concrete, metal, or stone—need special attention during the deep freeze.
Beyond maintenance, winter is also an ideal time to design and install hardscape! While everyone else waits till spring, we recommend working on this portion of your landscape during the winter to guarantee your patio, walkways and walls will be done by the time the temperatures rise.
Whether you need to upkeep your current hardscape, or are dreaming up your next project, here are our Top 7 Tips for Maintaining Your Hardscape This Winter.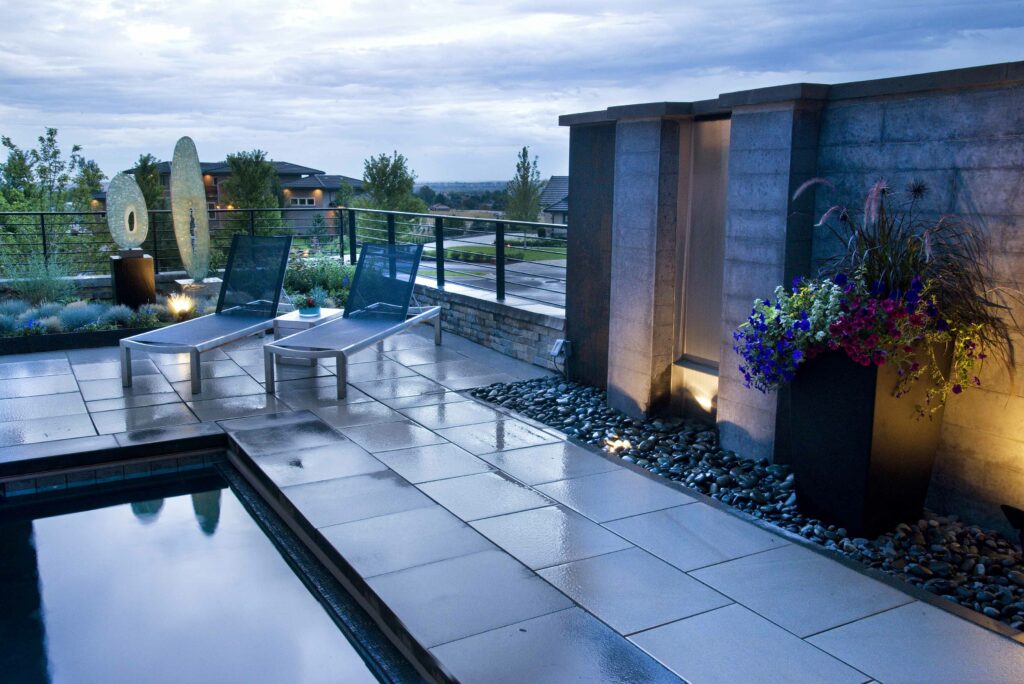 1. Use proper deicers
Choose your deicer carefully. Matt Cloud, Property Care Division Manager for Lifescape Colorado, notes, "choosing the wrong ice melt can be the culprit of a lot of hardscape issues come spring."
According to the American Concrete Institute (ACI), there are several chemicals that are used in ice melt formulas that attack concrete, and are best avoided. They are Aluminum Chloride, Ammonium Nitrate, Ammonium Sulfate, Ammonium Chloride, Calcium Sulfate, Magnesium Sulfate, Magnesium Chloride, Sodium Cyanide. Choose a deicer without these chemicals.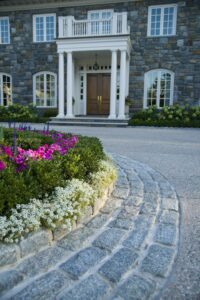 2. Repair cracks and damaged hardscape prior to winter
The freeze/thaw cycle is the #1 challenge to your hardscape. Cracks and nicks in concrete and stone can start small but grow into a larger and more expensive problem the longer you wait. Repairing these small damages before the snow rolls in will prevent extensive damage.
"The most risk of damage to your concrete during the winter months is attributed to the freeze/thaw cycle," says Cloud. "The buildup of water absorbed into the porous concrete freezes and expands. This expansion within the concrete causes pressure to build up. Eventually this buildup exceeds the limit that the concrete was built to withstand. When that limit is reached, concrete will flake off or crack, commonly referred to as spalling."
3. Maintain leveled surfaces
Unleveled hardscapes are prime real estate for melted snow to leak into and freeze. Readjusting walls and pathways will ensure you get the full life out of your installations.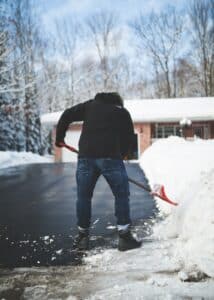 4. Seal the hardscape
Some hardscapes have some crevasses that need to be sealed by specialized sealants specific to that hardscape material. Choosing the proper sealant is critical to hardscape longevity.
5. Choose the right shovel
Metal shovels are the gold standard for breaking up sheets of ice on driveways and hardscapes. However, when the metal strikes the concrete it increases the chances of chipping away at the surface. Chipped concrete is more susceptible to the freeze/thaw cycle, so use a shovel with a rubberized blade to keep your concrete in-check.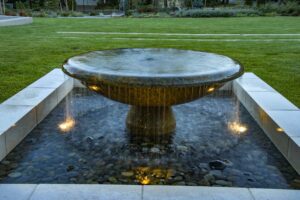 6. Store mobile accessories
Fixtures such as small fountains or birdbaths should be brought into a garage or storage shed for the winter. Leaving small fixtures out in the landscape may add visual appeal, but the damage they endure during the cold months won't be worth it!
7. Implement a new design
As stated earlier, winter is the best time to install new hardscape designs you've been dreaming of. There is less collateral damage done to existing plants, shrubs and trees, and often products and materials are less expensive during the winter.
Wintertime is crucial for hardscape maintenance. To ensure proper care, it's key to hire landscape professionals to handle the job. Lifescape Colorado has a dedicated team of professionals ready to make sure your hardscape looks spectacular during the winter and even more beautiful in the spring! Contact us at (303) 831-8310 or at info@lifescapecolorado.com.