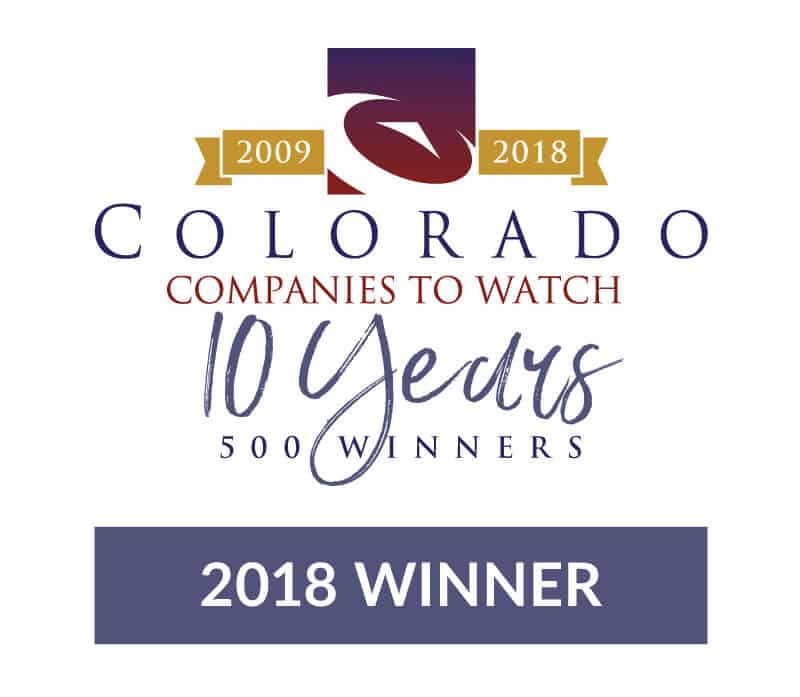 This week, Lifescape Colorado was recognized as a Colorado Company to Watch at a Gala Awards Dinner on Friday, June 22, 2018. This award acknowledges the drive, excellence and influence of the Lifescape Team in the state of Colorado. This program, launched in 2009 by The Colorado Office of Economic Development and International Trade (OEDIT) in conjunction with the Edward Lowe Foundation and other community partners honors 2nd Stage companies that develop valuable products and services, create quality jobs, enrich communities, and create new industries throughout Colorado.
"It is humbling to be among a diverse group of 500 alumni peers of this program including household names like Otterbox, Lefthand Brewing and Hammonds Candies," said Michael Hupf, Owner and CEO of Lifescape. "We were also thrilled to be with key players in our own industry of design – such as Trio Environments, Vintage View and Pinnacle Mountain Homes. As a business owner, I was impressed to learn that the 500 companies winning this award in the past 10 years had a $3 billion impact on Colorado's economy. Making a positive contribution to the community around us is part of our corporate mission, so it is rewarding to know we are achieving that critical goal."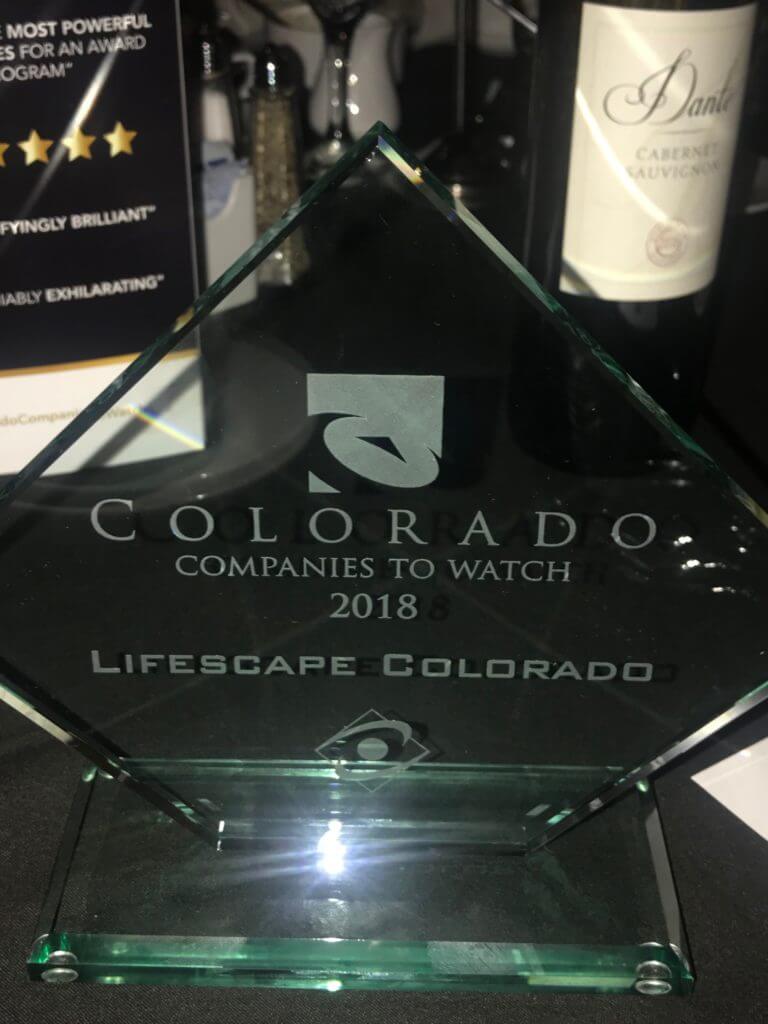 "We are pleased to recognize Lifescape for their outstanding contribution in fueling the economic fire of Colorado. Thank you Lifescape," says Rick Ninneman, Colorado Companies to Watch Board Chairman. "These companies contribute significantly to the growth and economic independence of the state by developing new services and products, creating jobs, enriching communities and generating new industries."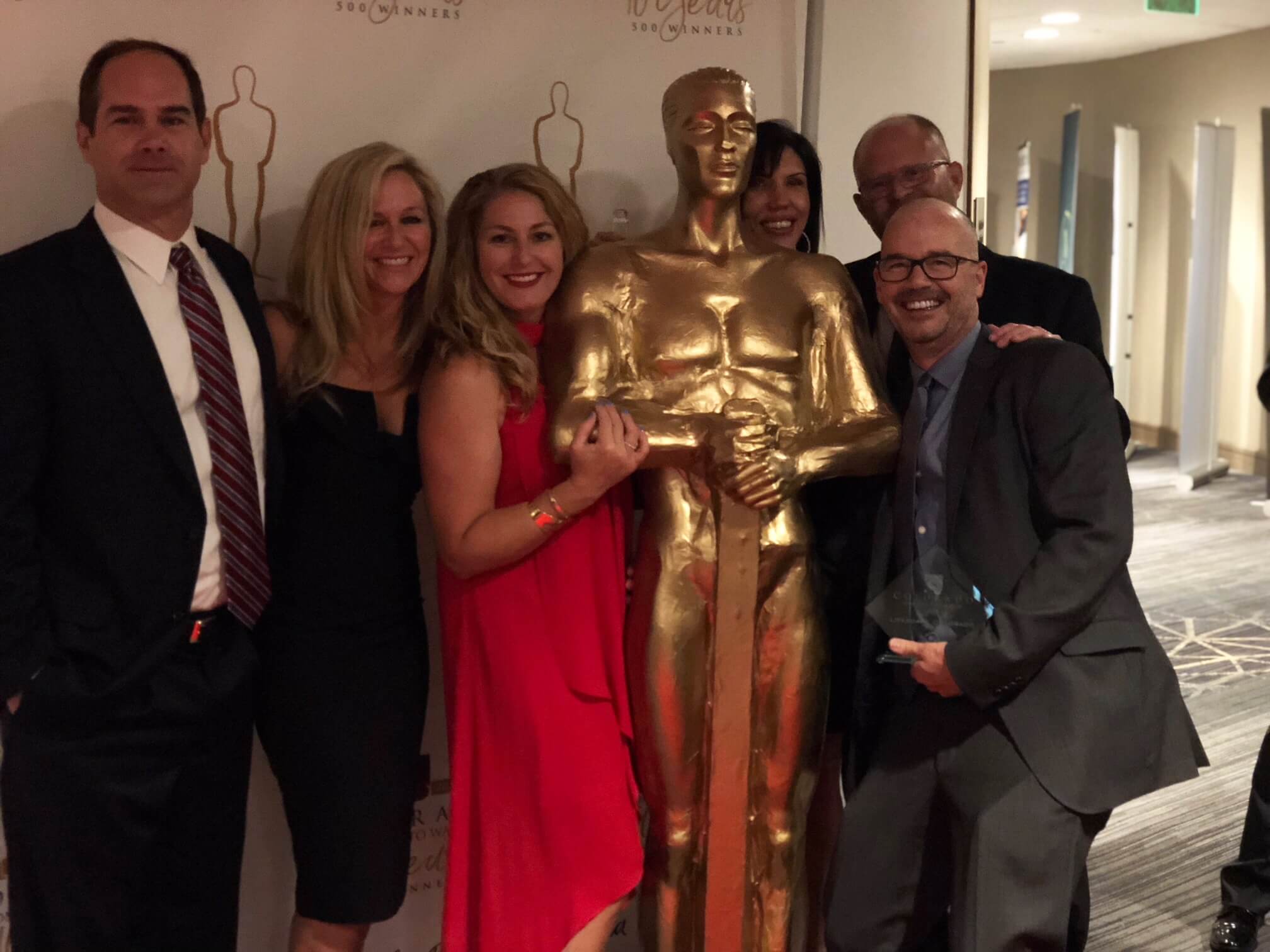 Colorado Companies to Watch works to recognize the driving economic forces in the state by focusing not merely on growth, but on the true impact and influence of an organization. By focusing on 2nd Stage companies across the state, the program offers distinct insight into the state's economic landscape and recognizes organizations often overlooked for the critical impact they have in their industries, communities and regions, as well as our state as a whole. The 50 companies selected each year make an astounding impact on Colorado's economy by collectively providing thousands of jobs and contributing millions of dollars in revenue.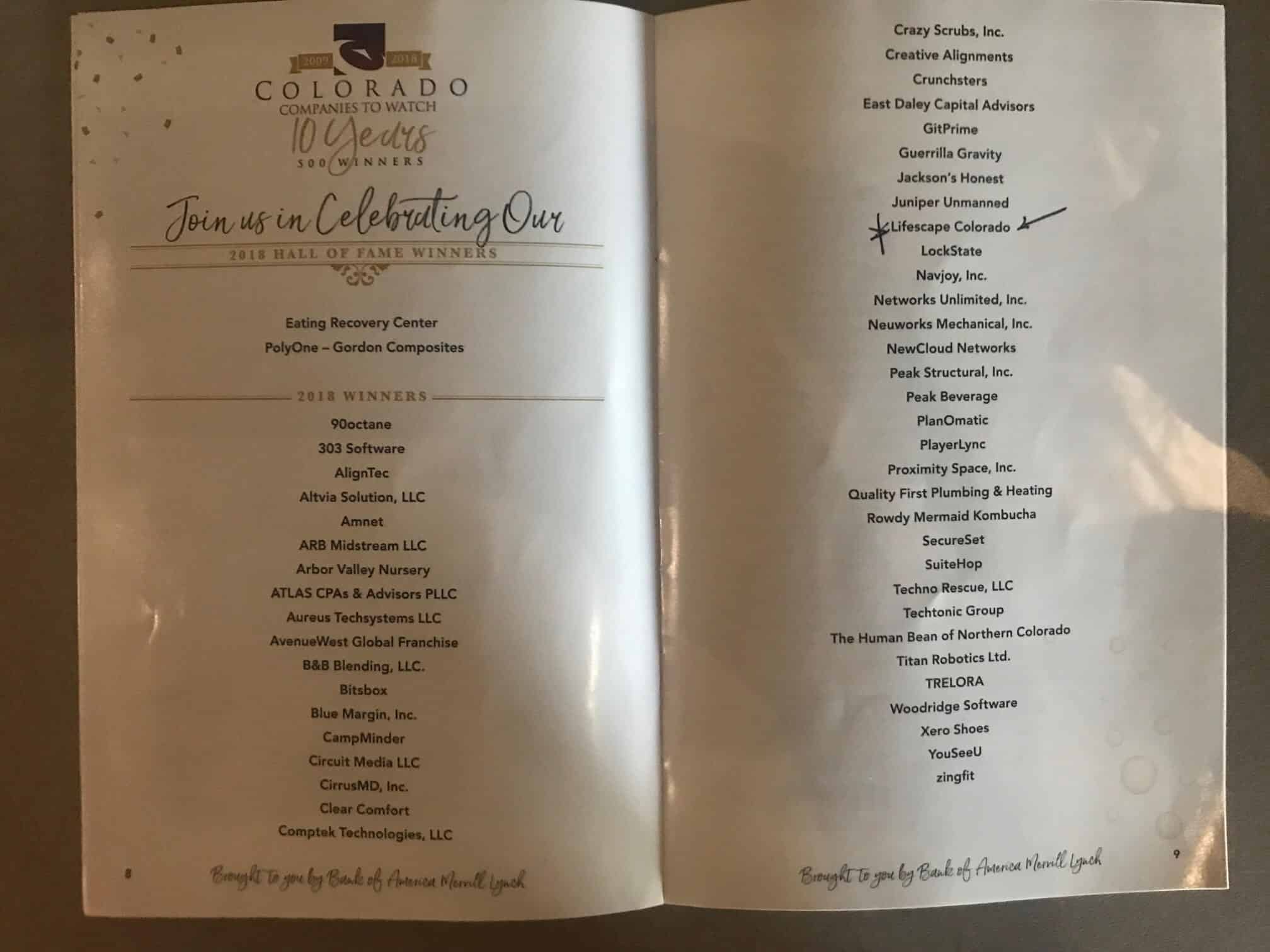 For more information on Colorado Companies to Watch, visit:
ColoradoCompaniestoWatch.org and facebook.com/ColoradoCompaniestoWatch