Lifescape celebrating 40th Anniversary & Grand Opening of New Location
For the past 40 years, Since 1976, Lifescape Colorado has created amazing landscapes around Denver and now we are in remodel mode at our new location able to do something for ourselves!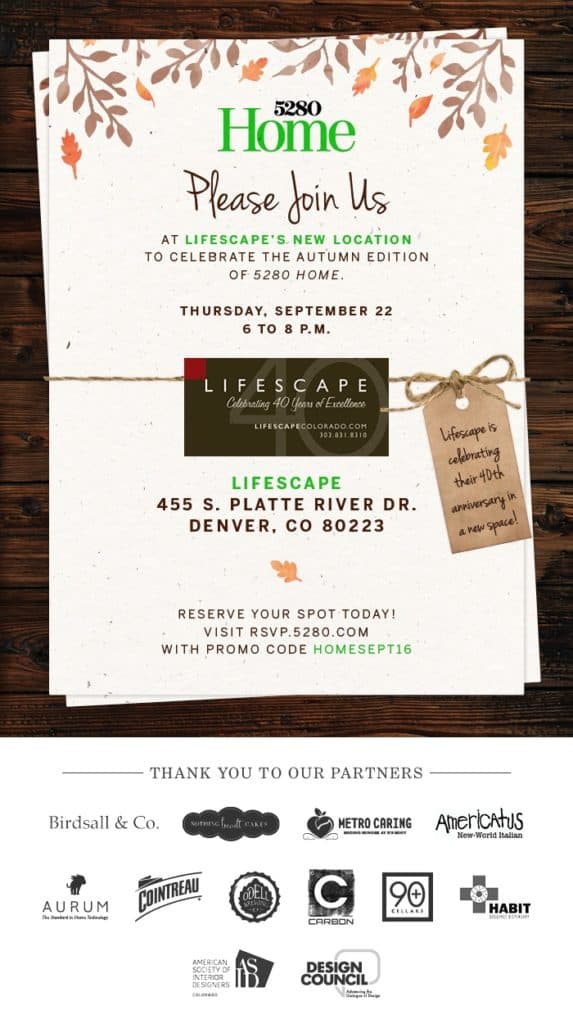 After an enjoyable experience in the Rhino district, Lifescape has opened our new offices slightly south off of Platte River Drive in a facility that allows all our departments to be in one location.
Our Landscape Architecture team assists our customers with the initial consultation and conceptual design of their new or existing landscape. Construction operations finalize a project's scope and implement the plan, and the maintenance service team walks through aftercare. To ensure it will not only look great after it is built but evolve beautifully with similar appeal and less impact on our natural resources.
As a company, we have followed a similar strategy for our new place of business. Our new design center and yard will showcase to our customers how Lifescape created a landscape with an emphasis on sustainability, executed the plan and will maintain it for years to come.
We want to thank all our partners in the design community and our wonderful clients that have allowed us to be their trusted landscape advisors for the past 40 years. We would not have the successful projects to show for it without them. Be sure to stop by, help us celebrate 40 years of excellence with us and learn how we can create an eco-conscious design you will cherish for another 40 years.
For more information about how we can assist with your project, please contact us at 303.831.8310.
Many thanks to all that joined us for our Grand Opening Celebration. Here are a few pictures from the event.