Xeriscaping is the ultimate solution to beautiful and lush landscapes that require minimal water and can withstand even the harshest of drought conditions. Coined by Denver Water in 1981, a xeriscape is achieved by following these seven basic principles.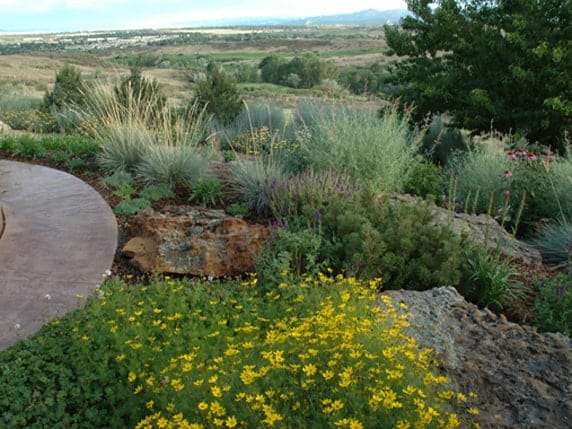 1. First, you must spend time evaluating, planning and designing. The property must be analyzed and surveyed to determine conditions related to soil types, exposures, drainage and existing plants. You can then make a list of the facilities and plants that will be integrated while plotting out traffic patterns and plant beds.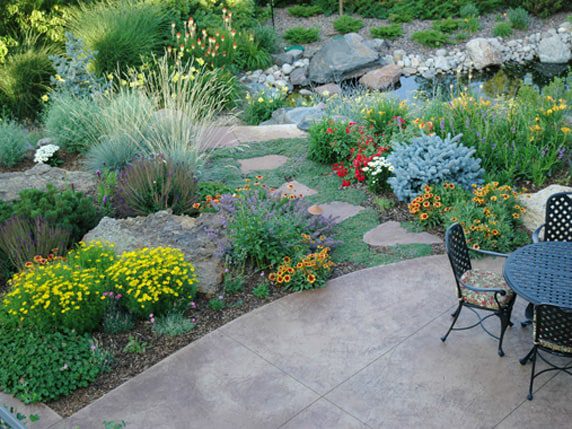 2. Before moving on to irrigation, the soil must be tested and improved. Soil with optimized consistencies and nutrient levels will result in better oxygen transfer, absorption and drainage of water.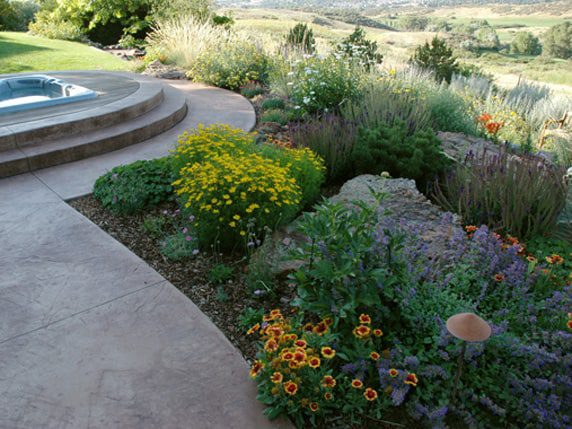 3. Turf areas are practical and functional. If using grass, be sure to separate the area from tree, shrubs, flowers and other plants to make for more efficient watering. Ideally, turf areas should be created with mulch, water-efficient groundcovers or alternative grasses such as tall fescue or blue grama.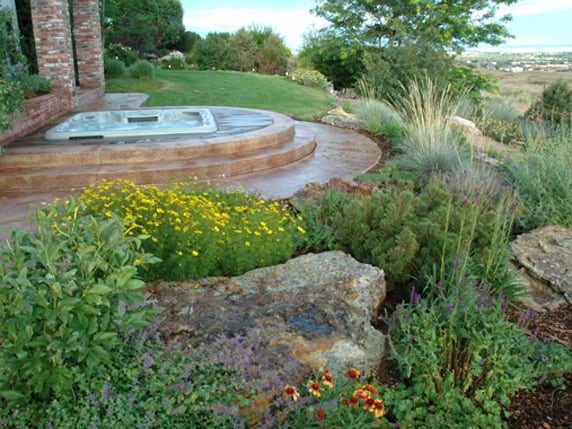 4. The next step is to create hydrozones. This is achieved by grouping plants according to their watering needs and then placing them in locations that will optimize their water absorption and drainage. Hydrozoning is pivotal to developing efficient watering schedules.
5. Finally, it's time to incorporate an irrigation system that is tailored to your plants' needs. Rather than having a fixed schedule, your irrigation system should be designed to water based on the condition of plants, preventing runoff and promoting deep rooting by watering deeply instead of frequently.
6. Employ organic mulches to minimize surface water evaporation and to reduce weed growth. In addition to controlling soil temperatures and preventing erosion, mulch also adds incredible visual interest. Mulched beds are the best alternative to sweeping turf areas that require large amounts of water.