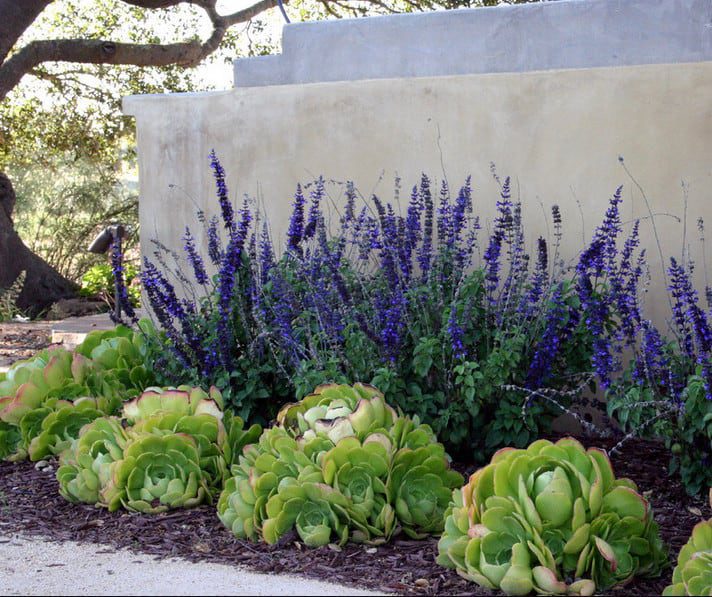 There are several benefits to working with a professional to design and maintain your Colorado landscape. An experienced professional can help you to achieve a beautiful, dynamic and low-maintenance landscape that you can enjoy year-round. But it doesn't have to stop here.
If you are interested in sustainable living practices, a professional landscaper can incorporate multi-purpose plants that allow you to get even more out of your landscape. Here are a few plants we recommend that can offer more than what meets the eye. 
Aloe Vera – The dramatic silhouette of the spiky Aloe Vera plant can add gorgeous architectural interest to landscapes. As many of us now know, the fleshy leaves of this tropical succulent plant can also be used to treat sunburns and skin irritations. While it can grow in most soil and sun conditions, aloe plants should be moved indoors during the winter months.
Lavender – Who doesn't love lavender? There are several variations of the Lavender flower, making it a versatile design element for Colorado gardens and landscapes. Fragrant and edible, lavender plants can also be used in the kitchen and in a variety of other practical ways, as Mother Nature Network reminds us. Rich in nectar and pollen, lavender also attracts beautiful butterflies.
Perennial Herbs – Perennial herbs such as oregano, rosemary, sage and chives are not only easy to grow but visually appealing, too. Many of these can add colorful flowers and beautiful fragrances to landscapes while also providing fresh flavors to use in the kitchen.
Sunflowers – In addition to being drought-resistant, these flowers can withstand slight frost, which means you can begin planting them early. Their high nectar content and large, colorful flower heads also attract butterflies.
Do you wish to get more out of your Colorado landscape? As a landscape architecture and design firm serving the greater Denver area, Lifescape offers an extensive range of landscape design and maintenance services. Call us at (303) 831-8310 to learn more!