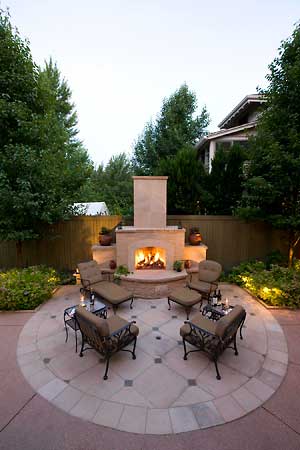 When it comes to enjoying your backyard after the sun has set, you really need the proper lighting to set the mood and provide adequate illumination. You must think of your outdoor lighting as having a dual personality. On the one hand, a particular lighting is great for adding sparkle and ambiance to your evening soirees, but on the other hand you have to have the right amount for safety reasons.
Here are a few lighting outdoor lighting fixtures you may want to consider.
Torches and Candles – wonderful for setting a casual mood, best when lining a path or surrounding a patio
Lanterns – great for lighting entryways, paths and gardens
Outdoor chandeliers –  great for setting the mood lighting in outdoor dining spaces
There are plenty of ornamental fixtures available today that will add a certain magical warm glow to your outdoor living spaces. If you need a professional to design and install a landscape lighting plan for you Denver area home, contact
Lifescape Associates
at 303-831-8310.